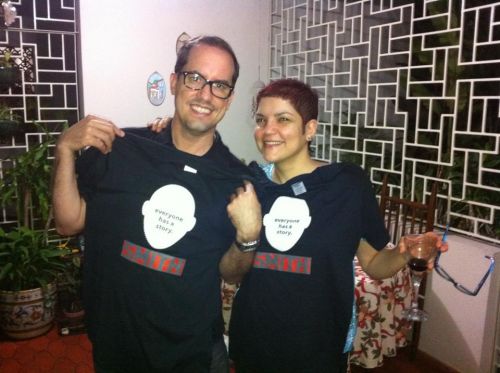 Manuela (Amapola) lives in the Netherlands. I live in Dallas, TX. We are both from the Dominican Republic.
Although we've known each otehr for at least 25 years, it was always a third-party relationship: the friend of a friend, the classmate of my sister, the friend of her brother...
Then she moved out of DR, and I didn't see her for the longest time. And then she came back to DR, and when I found her again, we finally started being friends without intermediaries. Then she left again. Then I moved out of DR. Uff!
Distance has done the rest. I mean, in this case, distance has been the common denominator, the melting pot, the breeding ground, you name it.
Being immigrants in different cultures, we have found a world of our own, an online world in which we share and stay close.
Oh, and we dream in technicolor, both of us. But that's another story..