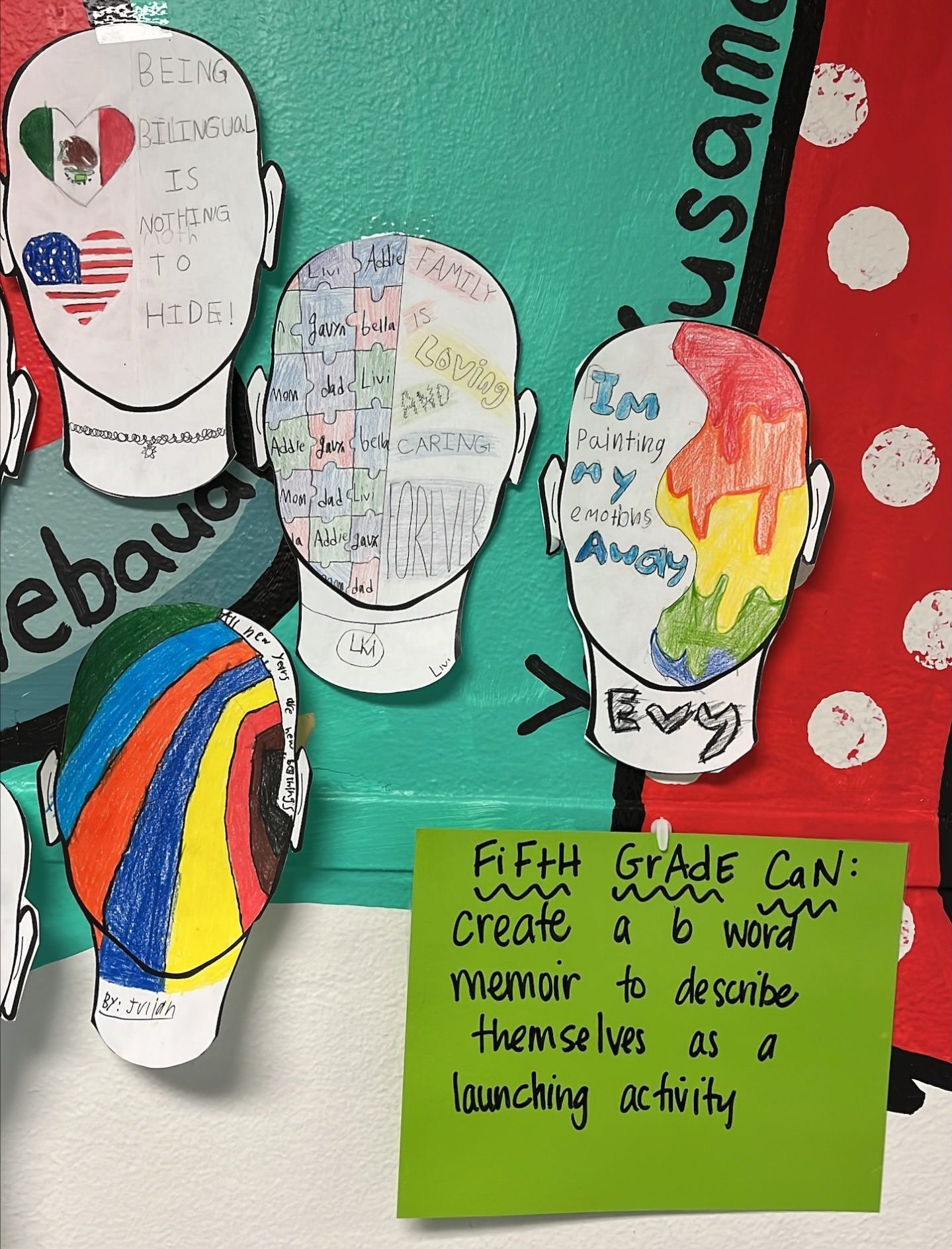 IN JANUARY 2022, A CLASSROOM OF FIFTH GRADERS at Maplewood Elementary School, Missouri looked themselves in the metaphorical mirror to discover their true identity — and those of their peers. The two-day activity that inspired 5th grade core teacher Lexi Sinnett to launch her first ever memoir unit in her English class was her and the class' first handshake with Six-Word Memoirs. Now, Sinnett is confident that the concept has will continue to be a part of the Maplewood Elementary family. Sinnett discovered Six-Word Memoirs while looking for ways to begin her full-length memoir unit for the semester. The brevity of the concept inspired her to do so through a "vignette memoir" assignment, where students were to describe themselves at their core in six words. She introduced the Six-Word concept to her class by showing them creations posted by other classrooms online via platforms like YouTube before the students dipped their hands into the exercise. Sinnett also wrote her own Six-Word Memoir as an example that demonstrated the amount of self-concept the students would be required to establish. "I told them, 'Really zoom in and pick the thing that stands out the most. What matters to you the most right now?' I zoomed in on what really matters the most to me, [which is] being a teacher and focusing on the kids within my four walls." The class began by journaling ideas, then the students were paired up to brainstorm their works in progress. Sinnett felt that partnering the students to brainstorm and choose their memoirs would allow them more creative agency without an adult influence. "I wanted to reflect them as kids," she says. Once the students found a memoir that spoke to them, they would have to combine their memoir with a suitable illustration that would visualize the memoir, on a readymade template Sinnett provided. The illustration piece of the lesson helped some students decide which memoir they wanted to choose based on how difficult it would be to draw out their unique creations. Sinnett felt that the illustration aspect would also be a refreshing first for the class, as visual art is uncommon in the fifth grade writing curriculum.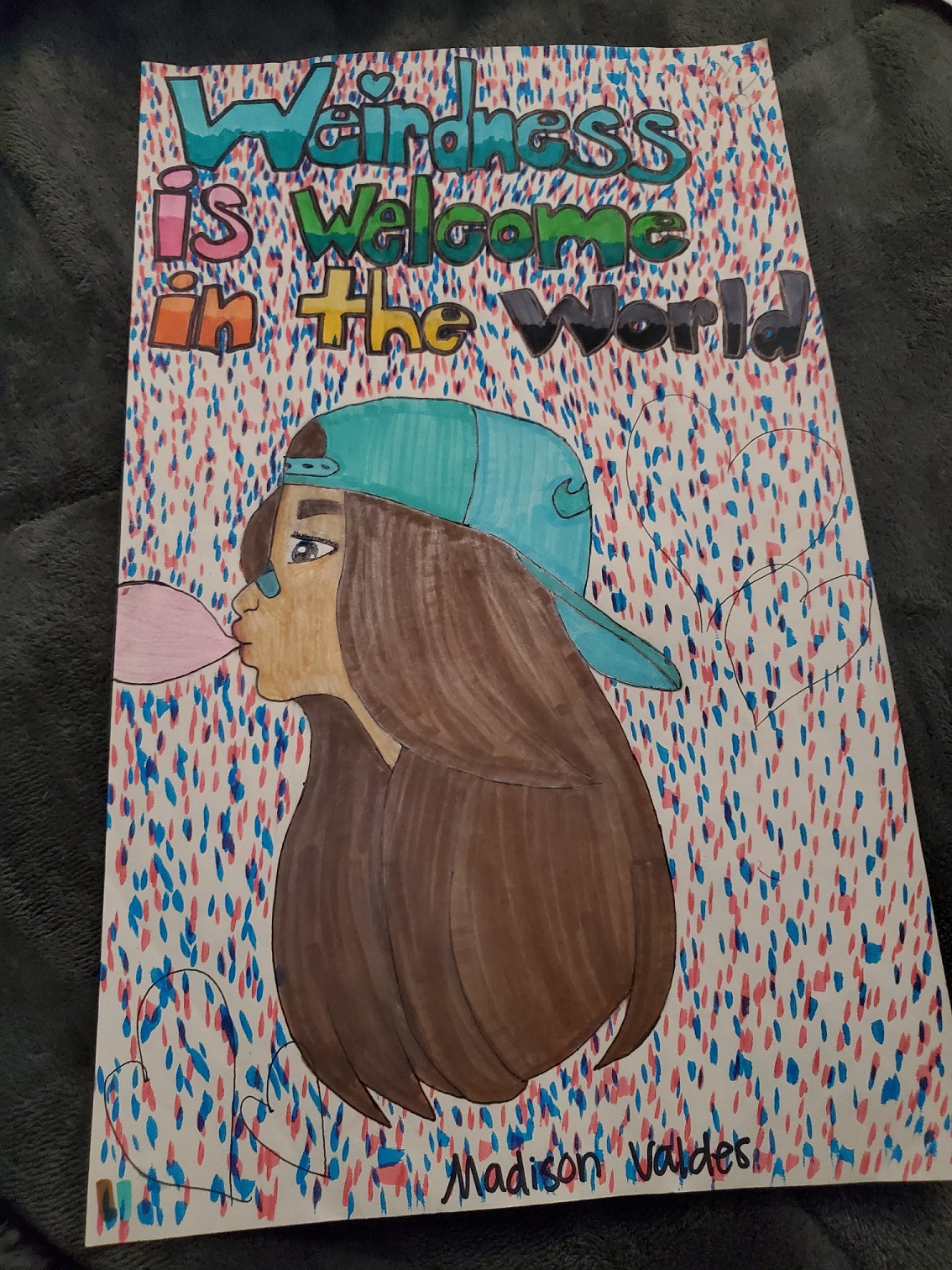 In August 2021 at Trinity School for Children in Tampa, FL, English Core teacher Jenny Hess spent three days helping her middle school classroom discover their abilities in writing and illustration, mine for the essence of their personalities, and in the process, introduce themselves to her. By the end, her students were not only aware of the literary influence of Papa Hemingway, but also the power of their individual voices. Hess discovered the Six-Word Memoir website on a search for platforms that could give her students the opportunity and motivation of having an audience for their writing. Inspired by Six-Word Memoirs' literary history and Hemingway's influence on the concept, Hess introduced the activity in her class, which took place over the course of three days. The activity was also motivated by an effort to get to know her students better. [caption id="attachment_26018" align="alignnone" width="768"]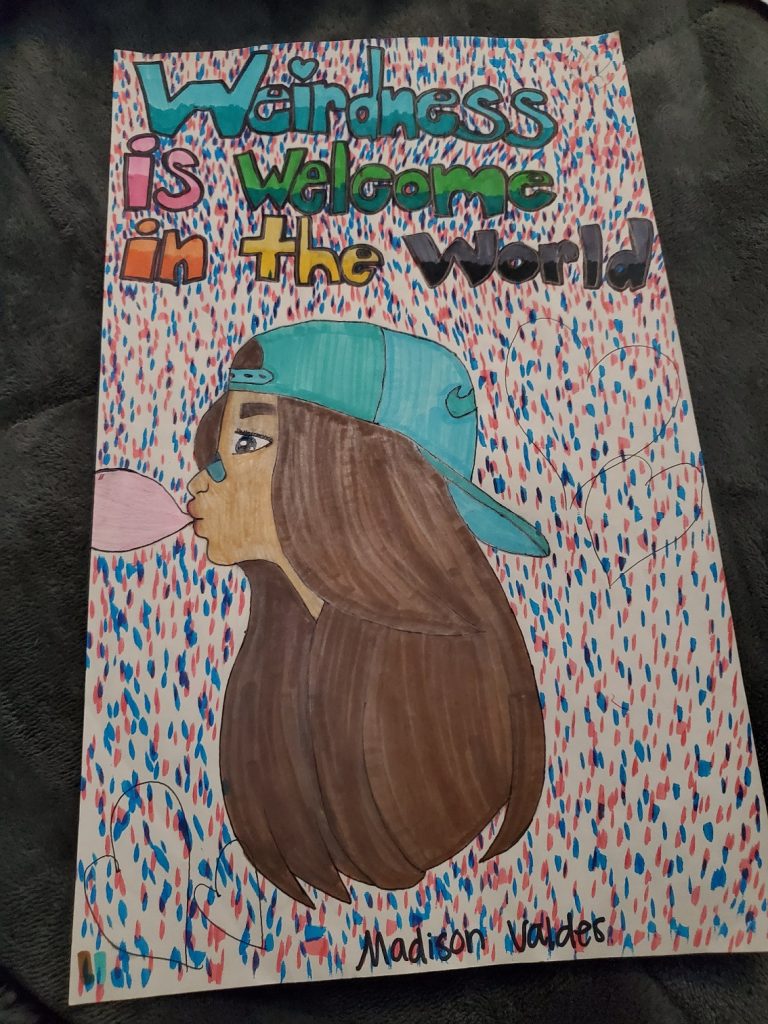 "Weirdness is welcome in the world." — Madison Valder[/caption]
During the fall quarter of 2020 at the University of Washington (UW) in Seattle, thirty upper division students gathered online to rant, share their experiences and opinions on life in COVID-19 times in — you guessed it — only six words. The discussion was part of an icebreaker in a class entitled Civil and Human Rights Law for Disabled People, taught by UW Part-Time Lecturer Stephen Rosenbaum. "Succinctness is always a good thing," Rosenbaum says, "I tend to be verbose myself, but always encourage my students to be succinct in their writing." After reading The New York Times article "The Pandemic in Six-Word Memoirs" by Larry Smith, Rosenbaum had the idea of skipping the small talk and asked his students to share their opinion on the hottest and most relevant topic that was currently looming over their heads as they logged onto Zoom. "People went back and forth, and I replied to some and tried to get them to post elsewhere, knowing that this really had a life of its own." He encouraged them to read the article, reflect, and come up with their own memoirs based on where they were in their personal lives.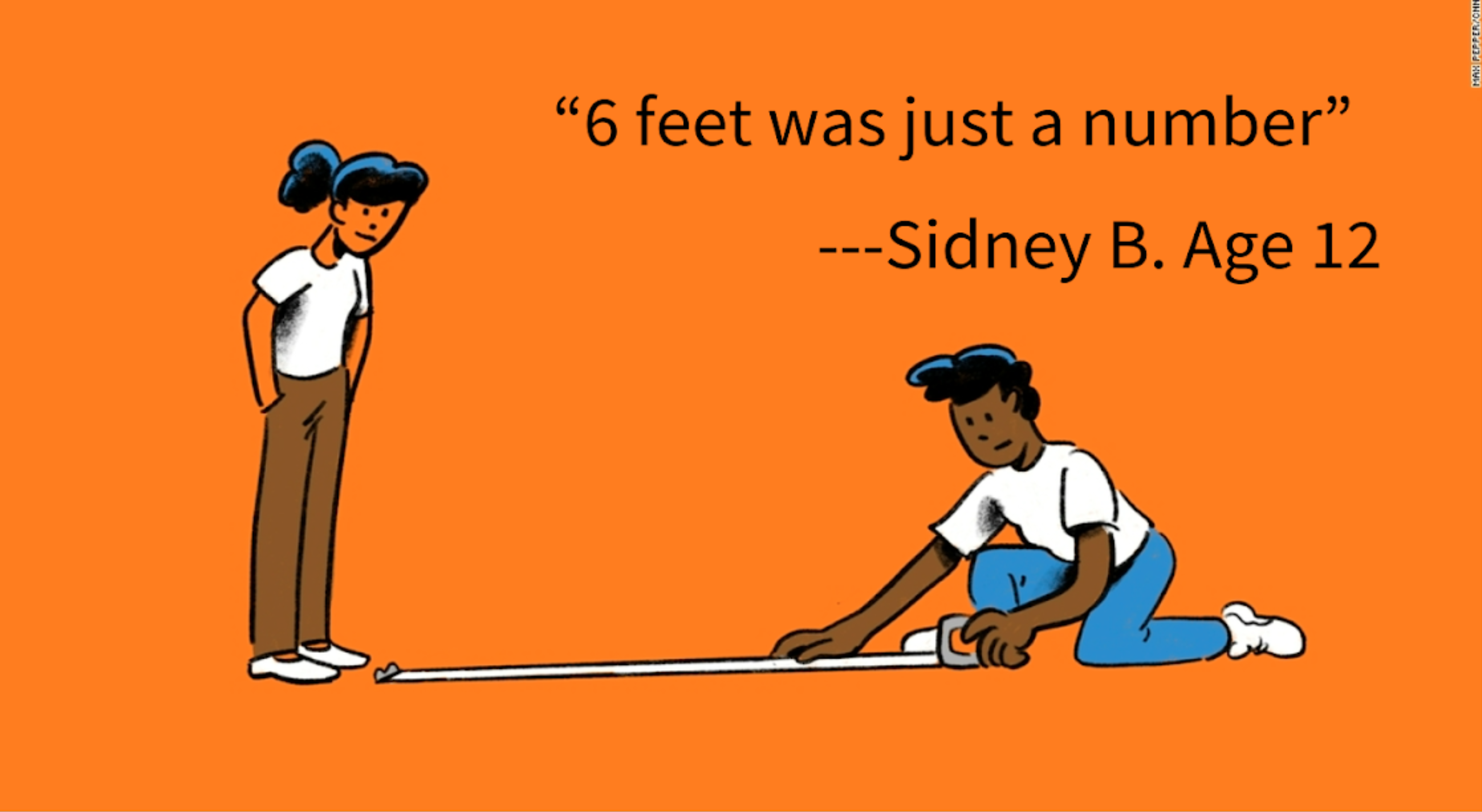 At Ashe County Middle School in Warrensville, NC, more than 400 students created Six-Word Memoirs for a unique multimedia project. Julie Taylor, curriculum director for the Ashe County Schools, has been a fan of the Six-Word Memoir form since she first discovered our teen book,  I Can't Keep My Own Secrets. "As a teaching literacy specialist of 25 years, I have seen the many powerful ways that this  'American Haiku' format can unlock students' creativity," says Taylor.
Using the simplicity of the six-word format, Taylor conducted a range of lessons on the power of words. Syntax, diction, and connotations were essential learning tools as students wrote memoirs about their middle school experience. Taylor noted that once her students got the six-word bug, some students didn't want to stop after their first Six-Word Memoir and kept writing.
At L'Anse Creuse High School in Harrison Township, Michigan, English teacher Michelle Wolff and her students craft personal Six-Word Memoirs and reflect on the one-year mark of remote distance learning. Wolff is no stranger to writing memoirs— since 2012, she has written over two thousand Six-Word Memoirs and has been featured in our Six Words Fresh of the Boat book ("The other kids never had grebble"). For the past eight years, her students say that Six-Word Memoirs is one of their favorite projects. [caption id="attachment_24499" align="alignleft" width="329"]
"Sharing my joy with my students." —Mrs. Wolff[/caption] For her freshmen students, Wolff asks them to write memoirs for novel characters, such as Shakespeare's Romeo and Juliet. Her creative writing seniors engage in Six-Word Memoirs as an introduction to a longer memoir unit. Her classes learn about the process through the Six-Word Memoirs books and founder Larry Smith's TED talk. Wolff's seniors had been juniors when the school began remote learning. They endured a year of social distancing, wearing masks, and constant rules and restrictions. Their reflections on the pandemic, as well as personal life experiences and drama, are inspirations for their memoirs.
This year, at Metamora Township High School in Metamora, Illinois, English teacher Tabitha Cooper's class read The Glass Castle by Jeannette Walls, a stirring memoir about the author's unusual upbringing and dysfunctional family. Walls' dedication offers, "Everyone who is interesting has a past." The inspiring quote became the motto for the senior year students as they tackle writing their own personal stories. Cooper has been using Six-Word Memoirs for the past few years as students read memoirs like The Glass Castle and Cylin and John Philip Busby's The Year We Disappeared. At the beginning of the second semester of senior year, her students reflect on their journey so far, and goals for the future. Many of these students come from challenging backgrounds and, with the support of the school administration, her teacher-directed class provides extra guidance and support to help the students succeed.