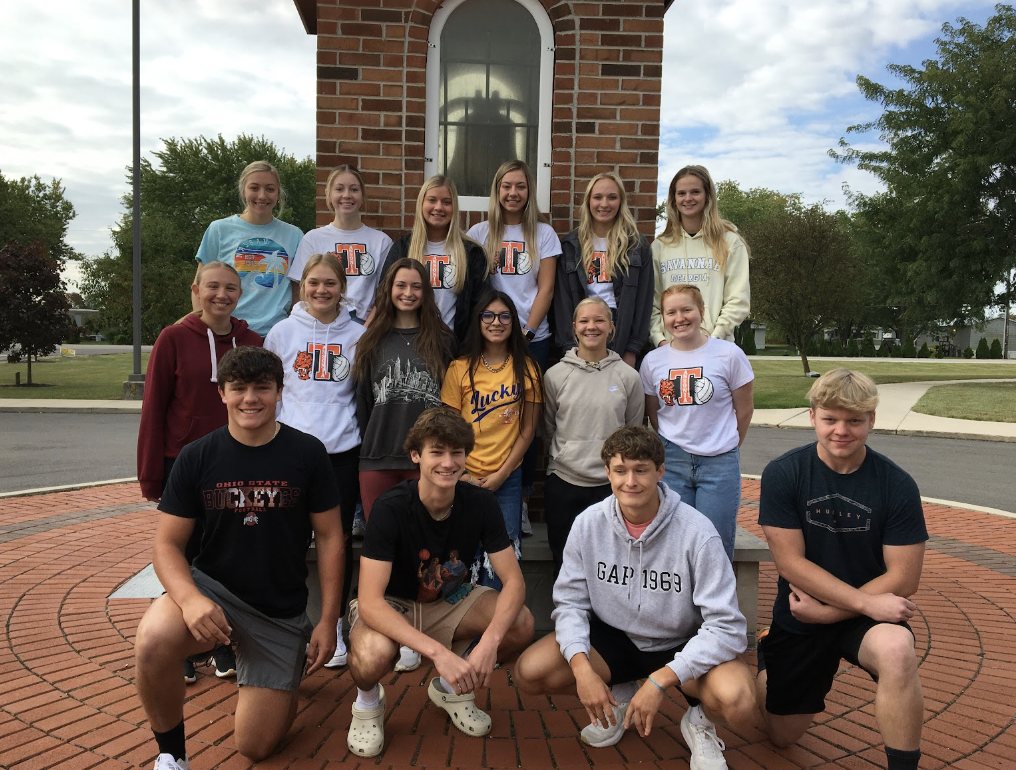 According to English teacher Mary Lochtefeld, great writing has the exact right number of words. When she introduced Six-Word Memoirs to her classes at Ansonia Local Schools in Ansonia, Ohio, the exact right number was six.
Lochtefeld discovered Six-Word Memoirs during a graduate class at Miami University she took over the past summer and decided to introduce it to her own classroom this fall. "The form seems easy at first and then when kids realize that they have to be really choosy about the words it becomes a little bit more difficult and really allows me to see if they understand the content," says Lochtefeld.
In both her sophomore and senior English classes, Lochtefeld has used the six word format to teach students about the power of concision and the art of summarization. Lochtefeld's senior students have written summaries of themselves and an item from senior bucket lists they created during class and shared on SixWordMemoirs.com such as "It's not a phase, it's life,"  "Years go by, but they stay," and "The next step is 120 feet." Lochtefeld's sophomore students also composed memoirs for characters in To Kill a Mockingbird, including "Can lie up a big one," written about Dill Harris, "Trouble follows when he doesn't listen," written about Jem Finch, and "Maudie's mothering teaches Scout proper manners," written about Maudie Atkinson. 
"[The six word format] makes your writing better," says Lochtefeld. "It helps students hone in on a character and when we talk about characterization, which is a key learning outcome to a core goal or objective for English language arts, it helps them hone in on the personality traits that they need to recognize." The key to great writing, she adds, is to be concise. She believes that bringing Six-Word Memoirs to classrooms helps students to come to the same conclusion.
"It's so important for students to understand that you can say more with fewer words. One of my goals is always to give students the confidence to use fewer words to make their statement, because people are going listen to you a lot more closely if you just say what you mean," she observes. "For students to understand the power of six words really which translates into the understanding of the power of one word."
And what about the teacher's own Six-Word Memoir? These Six perfect words: "Forever in education, never a question."
Teachers! Since we first launched The Six-Word Memoir Project, educators across the spectrum have found the six word format to be a terrific classroom assignment and catalyst for self-expression. At our Six in Schools section, we celebrate students' work from classrooms around the world. Download one or all of our free teacher's guides—including our most recent pandemic edition here. Email us at hello@sixinschools.com and share your classroom's six-word journey and your students could be featured in a future Classroom of the Month