AT HIGH POINT ACADEMY IN AURORA, COLORADO, eighth grade English Language Arts teacher Emily DelRoss hoped to have a conversation with her students about police brutality. After police officer Rusten Sheskey brutally shot Jacob Blake, a 29-year-old Black man, in September, and the story gained national coverage and upset, DelRoss checked in with students in her class to ask how they were feeling.
"It was clear to me immediately that my 13 and 14-year-old students didn't know how to talk about it or didn't want to," DelRoss says. So she offered them an assignment to work out their thoughts and feelings. If they weren't able to share out loud, perhaps they could express themselves through writing. 
DelRoss had discovered Six-Word Memoirs while searching for English Language Arts curriculum ideas about a year earlier. She recalled its suitability for concise yet powerful expression in her class this year, and she used the Six-Word Memoirs teaching guides in her lesson.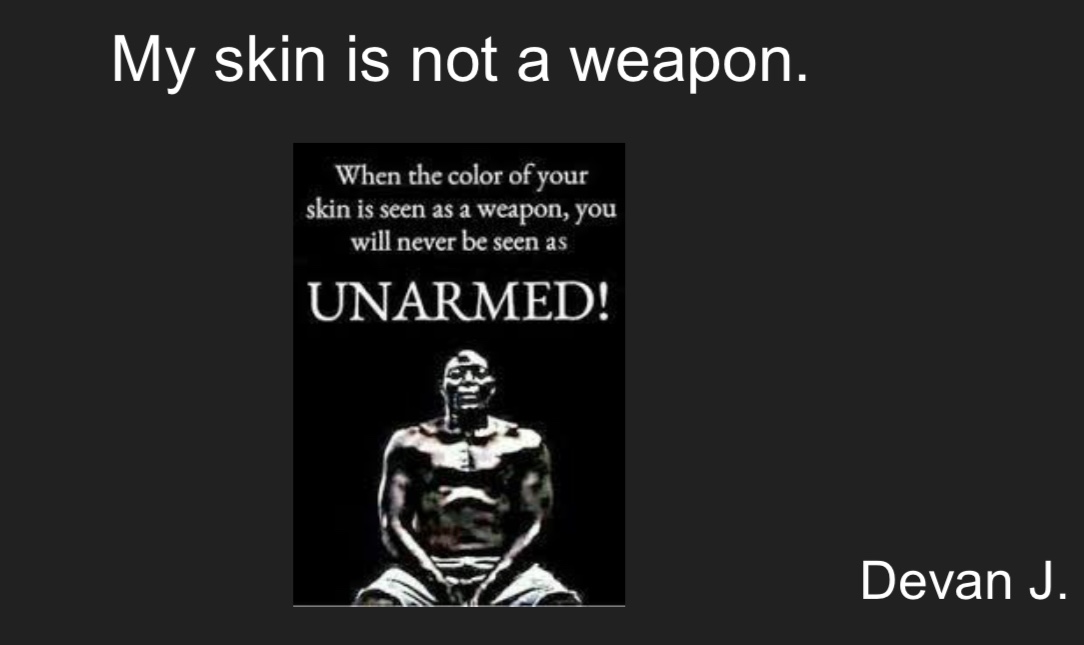 Students who had a tough time expressing themselves in class discussion picked up on the assignment quickly. "Using Six-Word Memoirs allowed my students to share their thoughts and feelings at a time when they were unsure of how to use their voices. It surprises me how often they missed the six-word target. The success came through in very powerful statements," DelRoss explains. 
The value of finding a new avenue for students to express themselves when a spoken discussion wasn't working is clear. Students who weren't able to speak up in class wrote insightful Six-Word memoirs about structural racism and police brutality. "Six-Word Memoirs allowed my students to voice their thoughts and feelings during a time when they didn't feel like they could talk about the issues," says DelRoss. "Honestly, Six-Word Memoirs did help students make sense of an intense issue . . . they chose their words very carefully."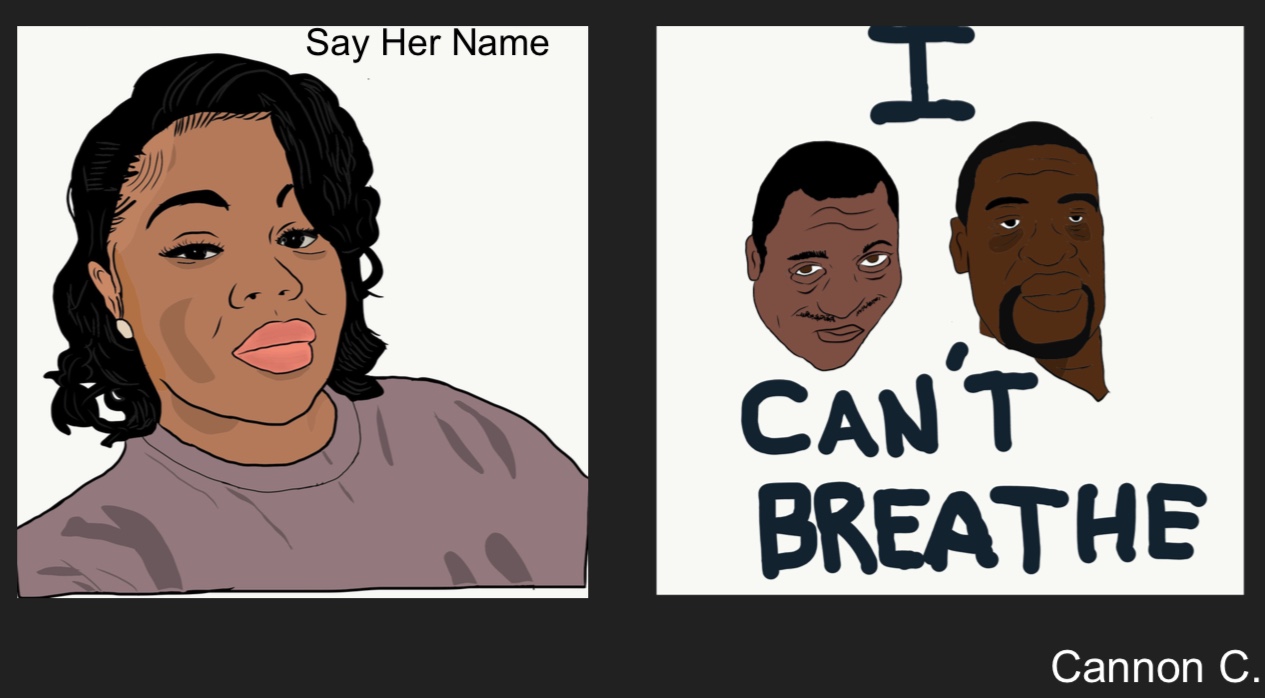 After the students completed their Six-Word Memoirs, the results were displayed in a presentation that was emailed to staff, parents, shared on the school's Facebook page, and on DelRoss's classroom website. And the impact of the lesson went even further. High Point Academy's charter contract is up for renewal this year, and eighth-grade students at the school were asked to participate in a focus group with the state of Colorado's charter school authorizer. "The focus group discussed the Six-Word Memoir project as a piece of our on-going focus on equity," says DelRoss.
High Point Academy's experience demonstrates how Six-Word Memoirs can play a valuable role in facilitating classroom discussions about intense socio-structural issues, encouraging empathetic critical thinking, and working toward equity. Here at Six-Word Memoirs, we are so glad this form of personal expression helps students find a voice on complex issues in intense times.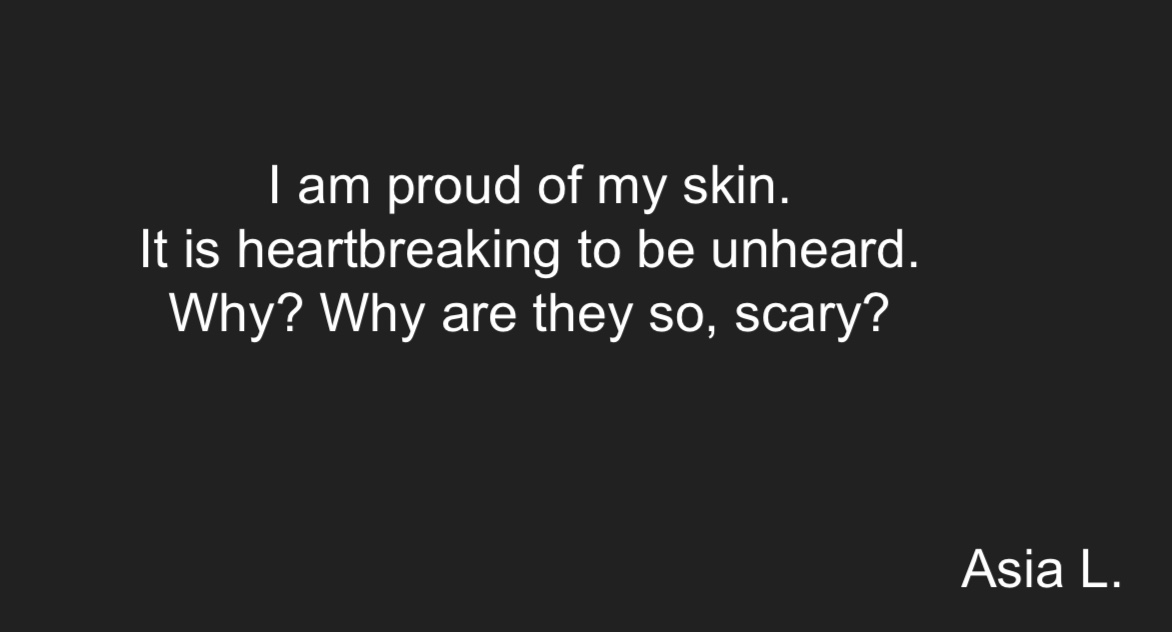 Teachers! Since we first launched The Six-Word Memoir Project, educators across the spectrum have found Six Words to be a terrific classroom assignment and catalyst for self-expression. At our Six in Schools section, we celebrate students' work from classrooms around the world. Download one or all of our free teacher's guides—including our most recent pandemic edition here. Email us at news@smithmag.net and share your classroom's six-word journey and your students could be featured in a future Classroom of the Month.