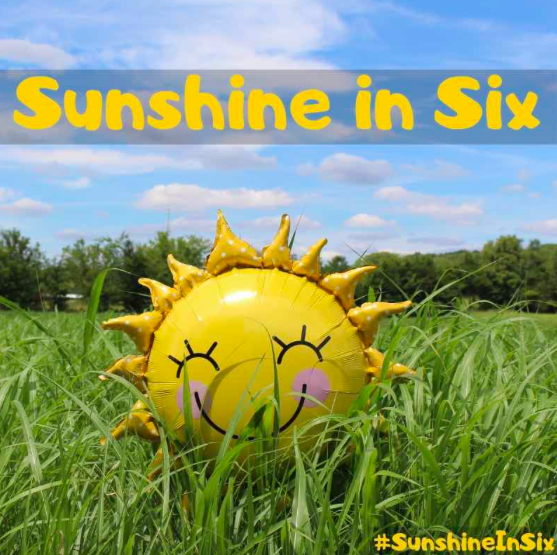 "The sun," we are told, "will come up tomorrow." This month we asked you to describe your "sunshine" in six words. Some of you found solace in the rays ("Life's dark. Nevertheless the sun rises."- LSNY), while others were in a more nocturnal mood ("Sunshine's overrated. I need some moonshine." – l8leigh.) For some, the sun is relaxing ("Sunshine keeps my book pages warm." – storylove), while for others it's a sign of defiance ("The dermatologist's daughter rebels with SPF4."-SydSix). Some used the sun to find there way ("Dear Sun, please guide me Home." – solstice), while others found the sun in surprising places ("Your sunny disposition is quite contagious." – JAD). Community member BenjaminHommel showcased his sunshine with a heartwarming truth: "Someone sees you as their sunshine."
Here are our Top 6 sunshine spotlights:

6. "Sunrays remind us of better days" –Christine Bartlett

5. "New sunrise. New day. New start." – SF51girl

4. "The sun rises each day, regardless." – com.pi.la.tion

3. "Sunny smiles make days worth living." – tonyglim

2. "Sun dresses, sunburned, sun-kissed. A well-spent youth." – canadafreeze

And the winner is…

1. "May the sun dry your tears." – JustAmy

Congratulations to JustAmy! Thanks for sharing your #SunshineInSix! We're delighted to share our six-word key chain.