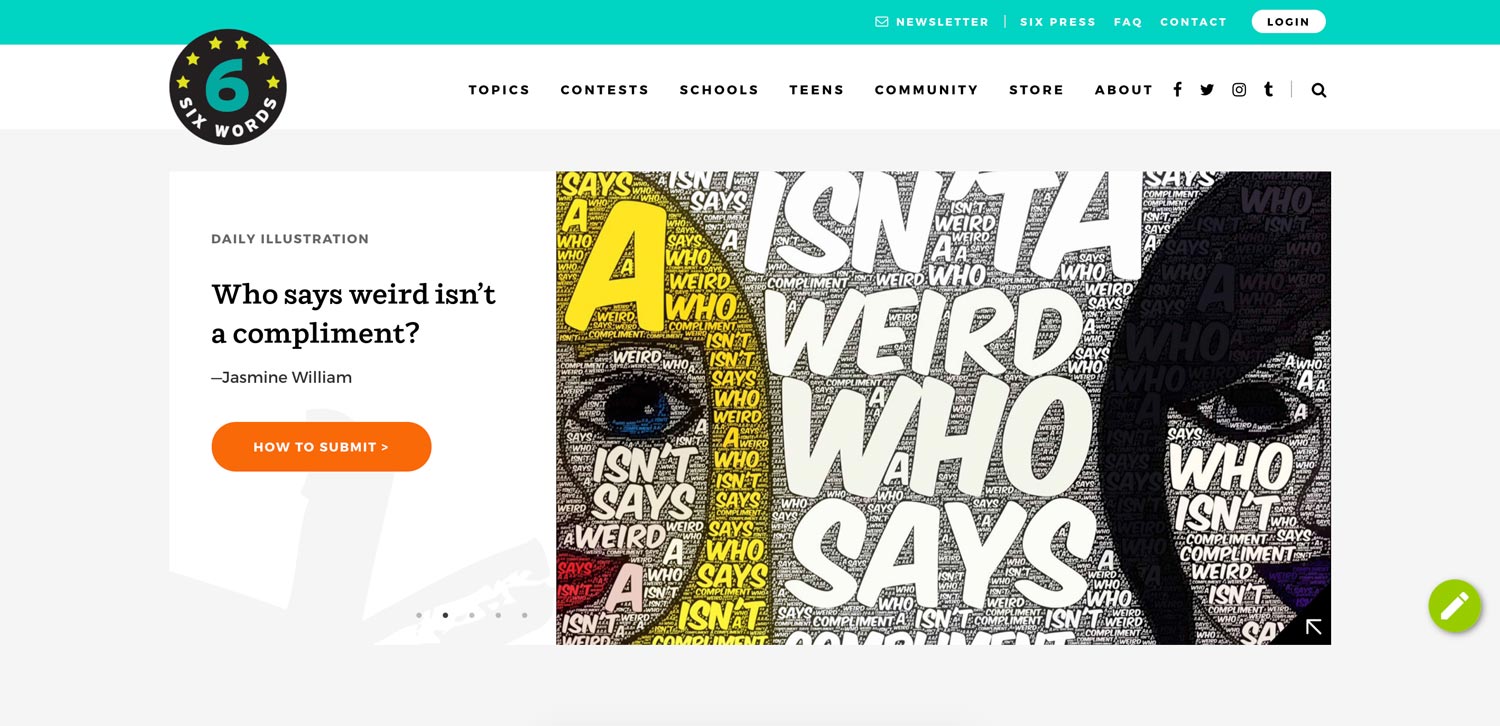 Welcome to the new Six-Word Memoirs site!
As with many launches — starting first grade and transitions into the White House come to mind — we've had some hiccups, and we truly appreciate your patience. Most of all, we're excited to introduce the latest incarnation of SixWordMemoirs.com. While a lot of what you're seeing here looks different, the heart and soul of how the site works should feel similar once you've given it a spin. Here are a few notes:
THE SLIDER (AT THE TOP)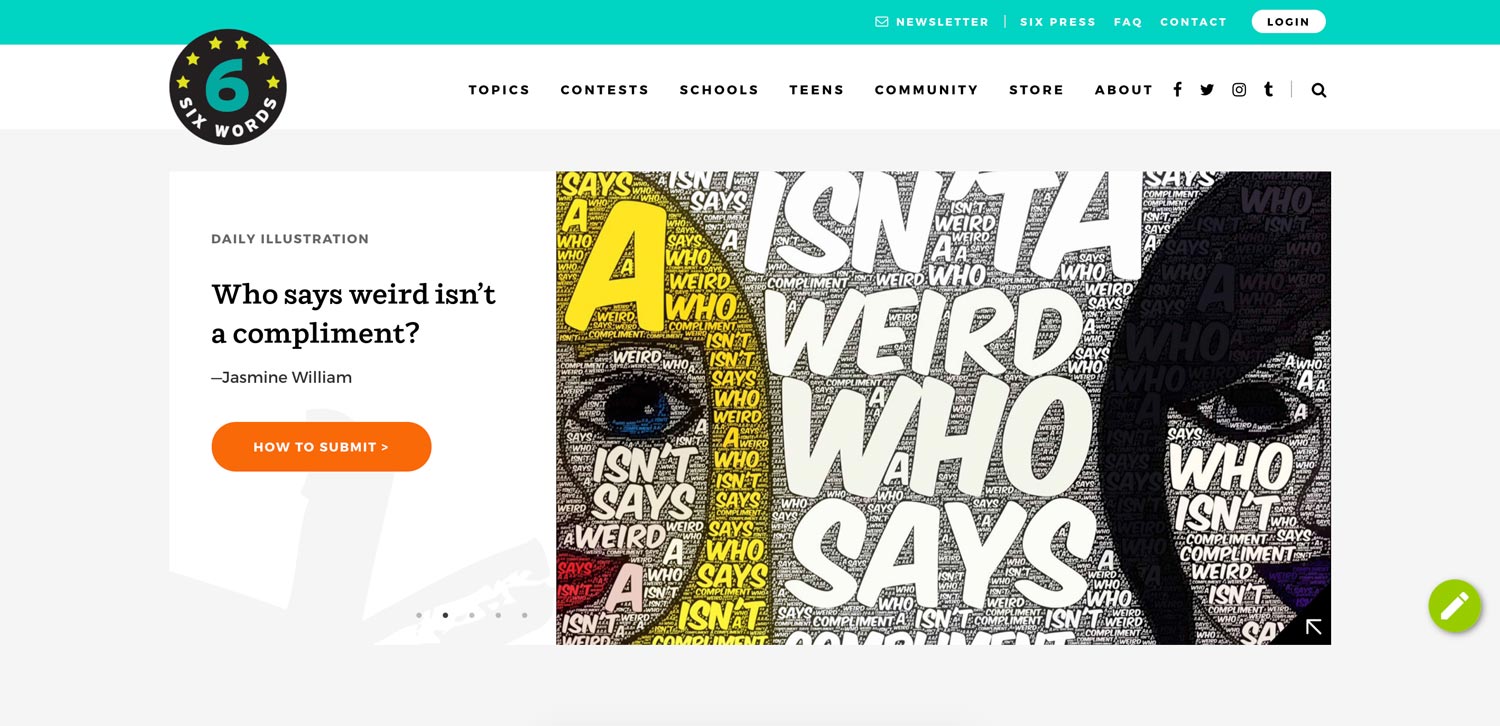 The new slides on our homepage, in order of appearance:

Memoir of the Day is first up. The Six-Word Memoir of the day appears on the left, and if the post includes an image, that image will appear in a box to the right of the words. All images have been resized to fit the box, but clicking the arrow in the right corner will render the image's original dimensions.
Daily Illustration includes many illustrations by students from our book, "Things Don't Have to Be Complicated: Illustrated Memoirs by Students of the World." Click the arrow to see the work in full view. Anyone can submit an original illustration or photographic work for consideration, just click "How to submit"
SixContest offers a competitive fix in just six words. Each monthly contest is a chance to claim "Top Six" props—sometimes our winner takes home a prize!
Shop Six. Need a quick gift or special keepsake? Want to support our site? Now is the perfect time to share the gift of Six Words.
"One Life. Six Words. What's Yours?" is reminder that everyone has a story and we want to know yours. Start by posting a Six-Word Memoir and you'll discover this site offers a creative outlet and so much more.