At L'Anse Creuse High School in Harrison Township, Michigan, English teacher Michelle Wolff and her students craft personal Six-Word Memoirs and reflect on the one-year mark of remote distance learning. Wolff is no stranger to writing memoirs— since 2012, she has written over two thousand Six-Word Memoirs and has been featured in our Six Words Fresh of the Boat book ("The other kids never had grebble"). For the past eight years, her students say that Six-Word Memoirs is one of their favorite projects. [caption id="attachment_24499" align="alignleft" width="329"]
"Sharing my joy with my students." —Mrs. Wolff[/caption] For her freshmen students, Wolff asks them to write memoirs for novel characters, such as Shakespeare's Romeo and Juliet. Her creative writing seniors engage in Six-Word Memoirs as an introduction to a longer memoir unit. Her classes learn about the process through the Six-Word Memoirs books and founder Larry Smith's TED talk. Wolff's seniors had been juniors when the school began remote learning. They endured a year of social distancing, wearing masks, and constant rules and restrictions. Their reflections on the pandemic, as well as personal life experiences and drama, are inspirations for their memoirs.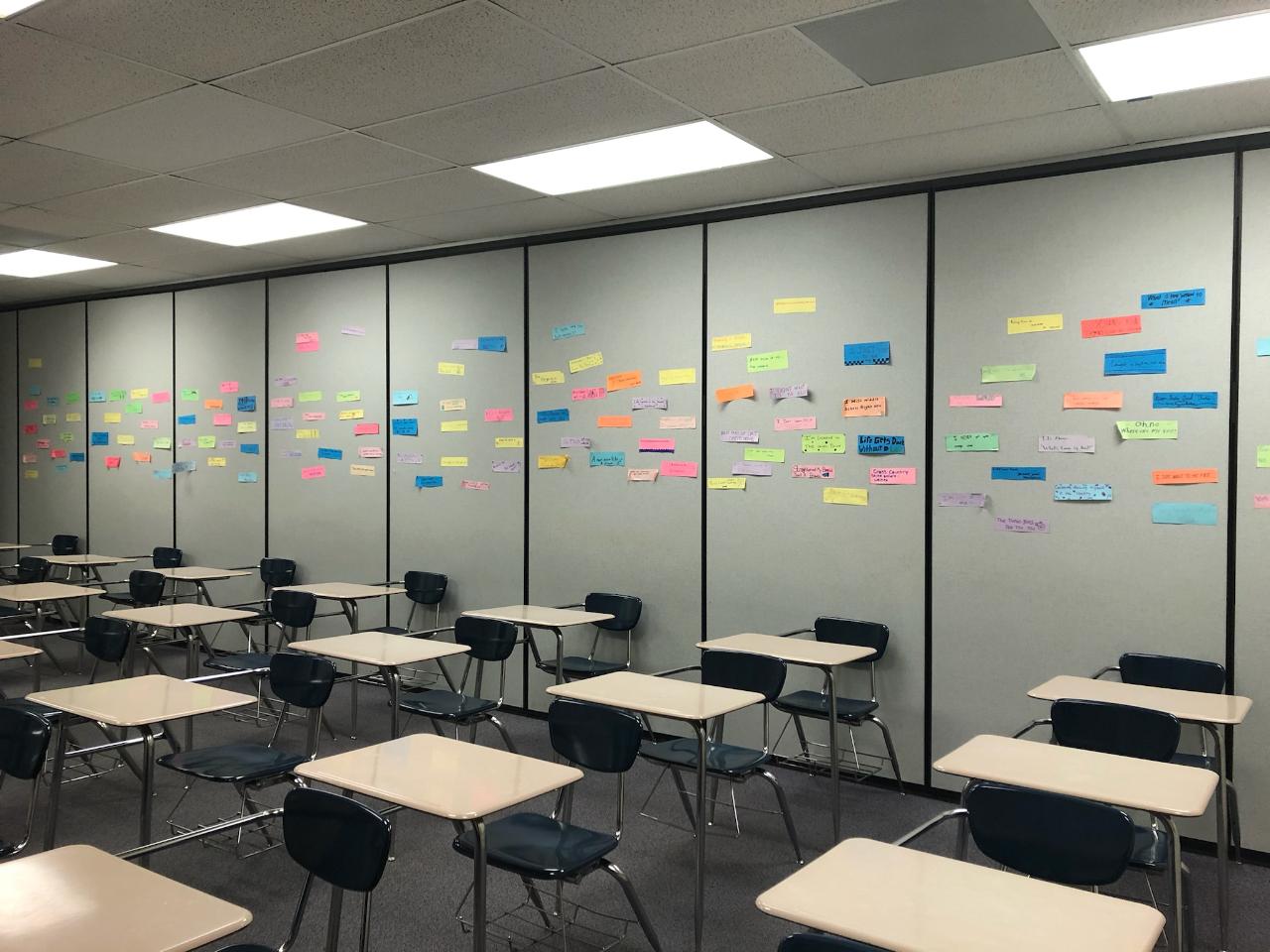 AT THE ARROWHEAD UNION HIGH SCHOO in Hartland, Wisconsin, Becca McCann's classroom walls are covered with colorful memoirs written by her past students. The impact of Six-Word Memoirs, however, was already thriving in other classrooms. When she first arrived at the district, her colleagues Terri Carnell and Elizabeth Jorgenson had already been participating in SWM for more than a decade and suggested similar assignments.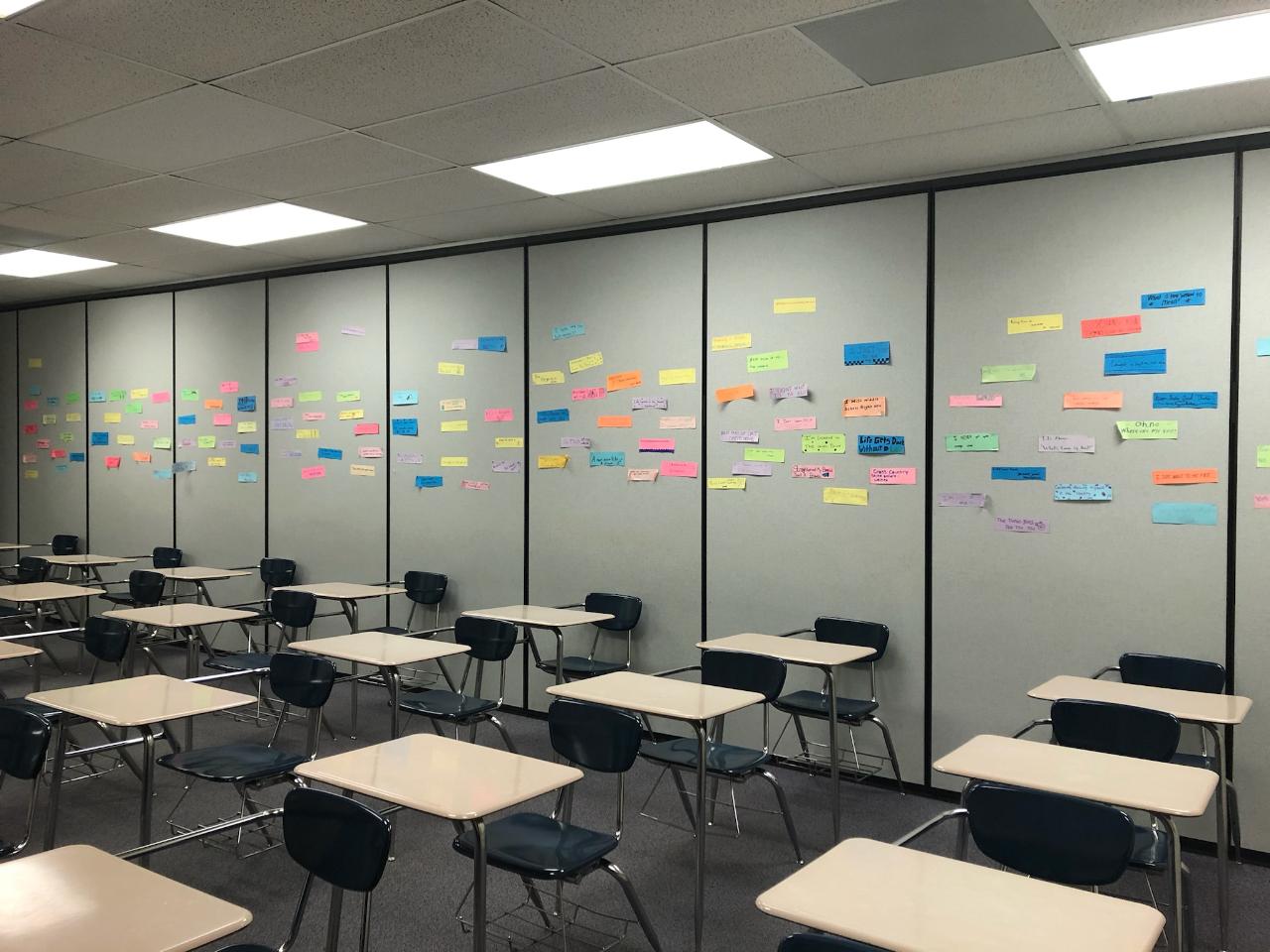 For the past six years, McCann has utilized SWM as an icebreaker project to 11th and 12th graders as a perfect opportunity to learn about her students. She shares a SWM video and a New Yorker article, the latter which inspired SWM in other classroom, and then asks the class to discuss and analyze the articles before writing their own memoirs.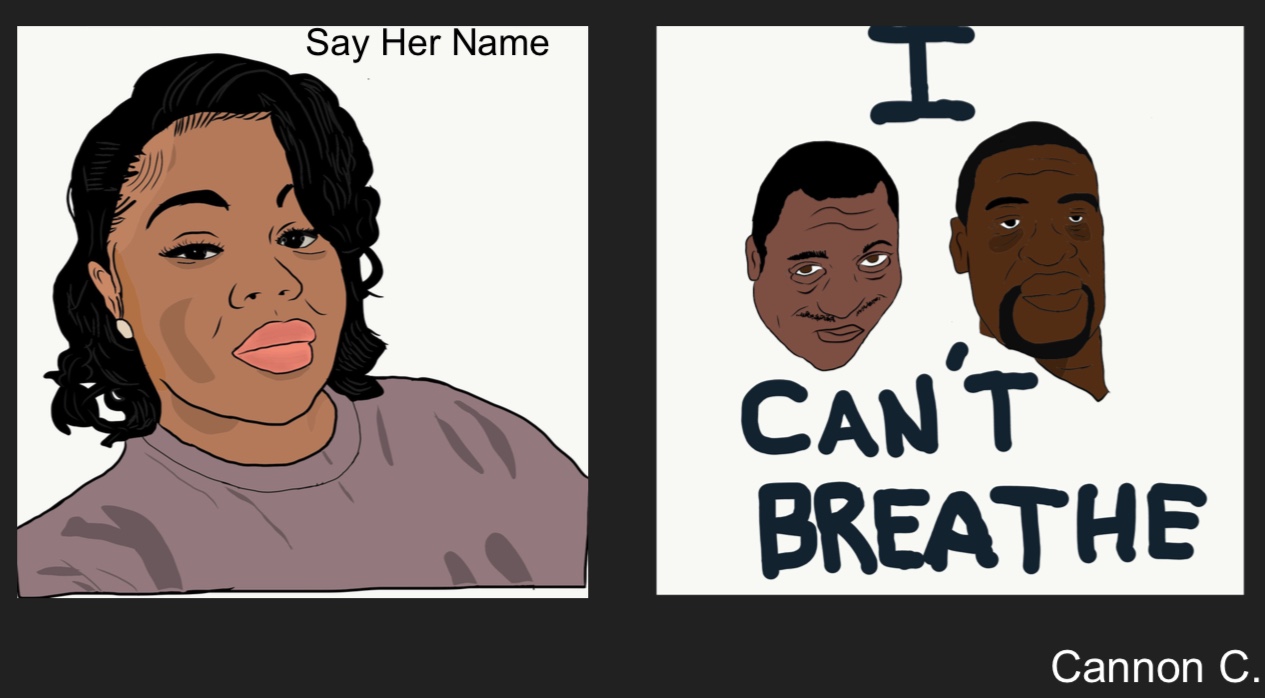 AT HIGH POINT ACADEMY IN AURORA, COLORADO, eighth grade English Language Arts teacher Emily DelRoss hoped to have a conversation with her students about police brutality. After police officer Rusten Sheskey brutally shot Jacob Blake, a 29-year-old Black man, in September, and the story gained national coverage and upset, DelRoss checked in with students in her class to ask how they were feeling.
"It was clear to me immediately that my 13 and 14-year-old students didn't know how to talk about it or didn't want to," DelRoss says. So she offered them an assignment to work out their thoughts and feelings. If they weren't able to share out loud, perhaps they could express themselves through writing.