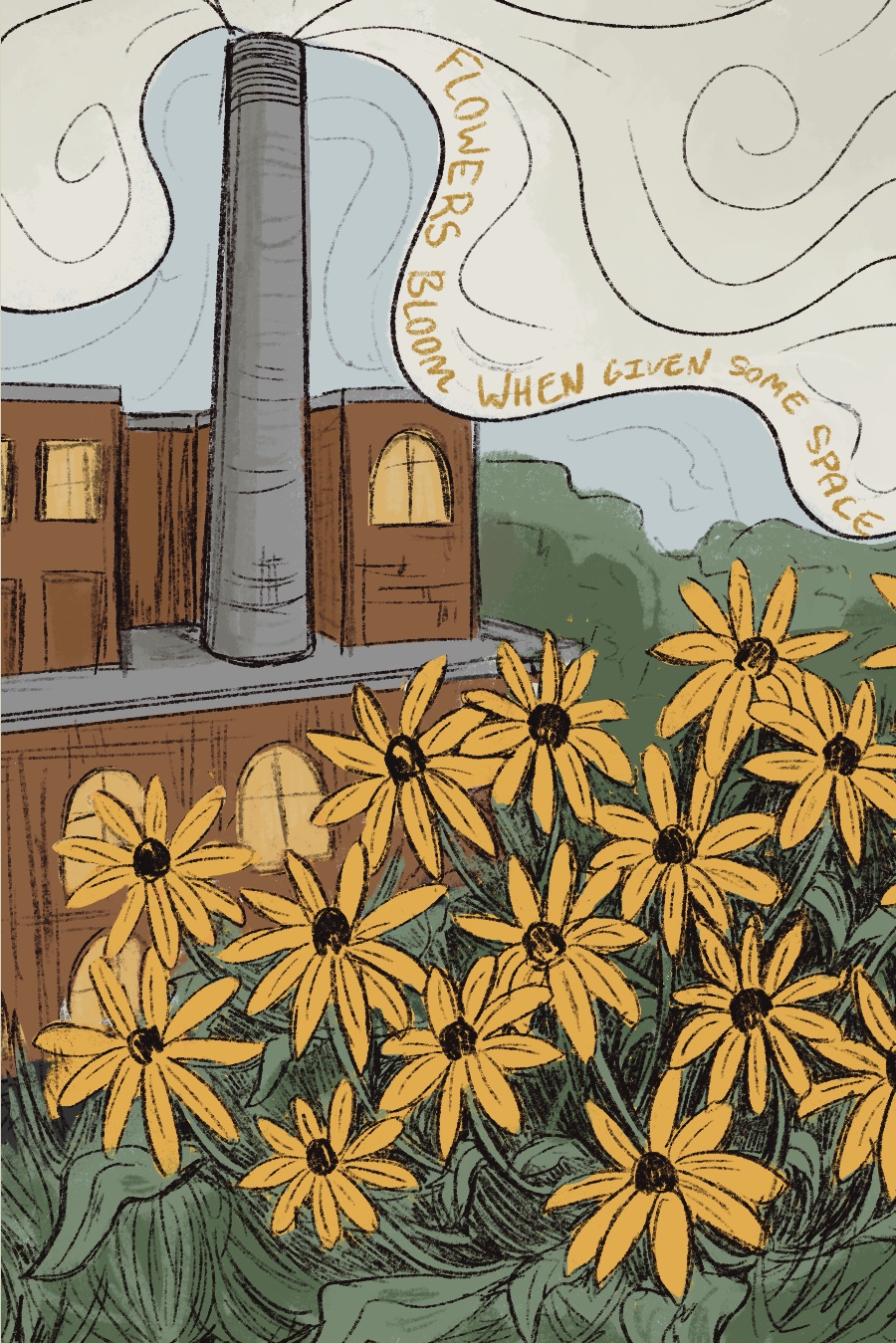 [caption id="attachment_27833" align="aligncenter" width="350"]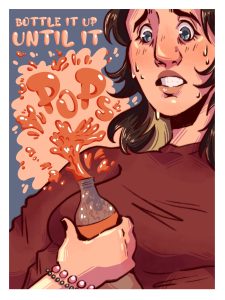 "Bottle it up until it pops." — Taylor Ingram[/caption] 2023 marks the seventh year since Professor John Ferry started teaching Six-Word Memoirs in his "Image and Form" class at the Kansas City Art Institute (KCAI) in Kansas City, Missouri. Ferry first discovered Six-Word Memoirs in 2016 after listening to an NPR segment, and rushed to implement the idea in his art classes.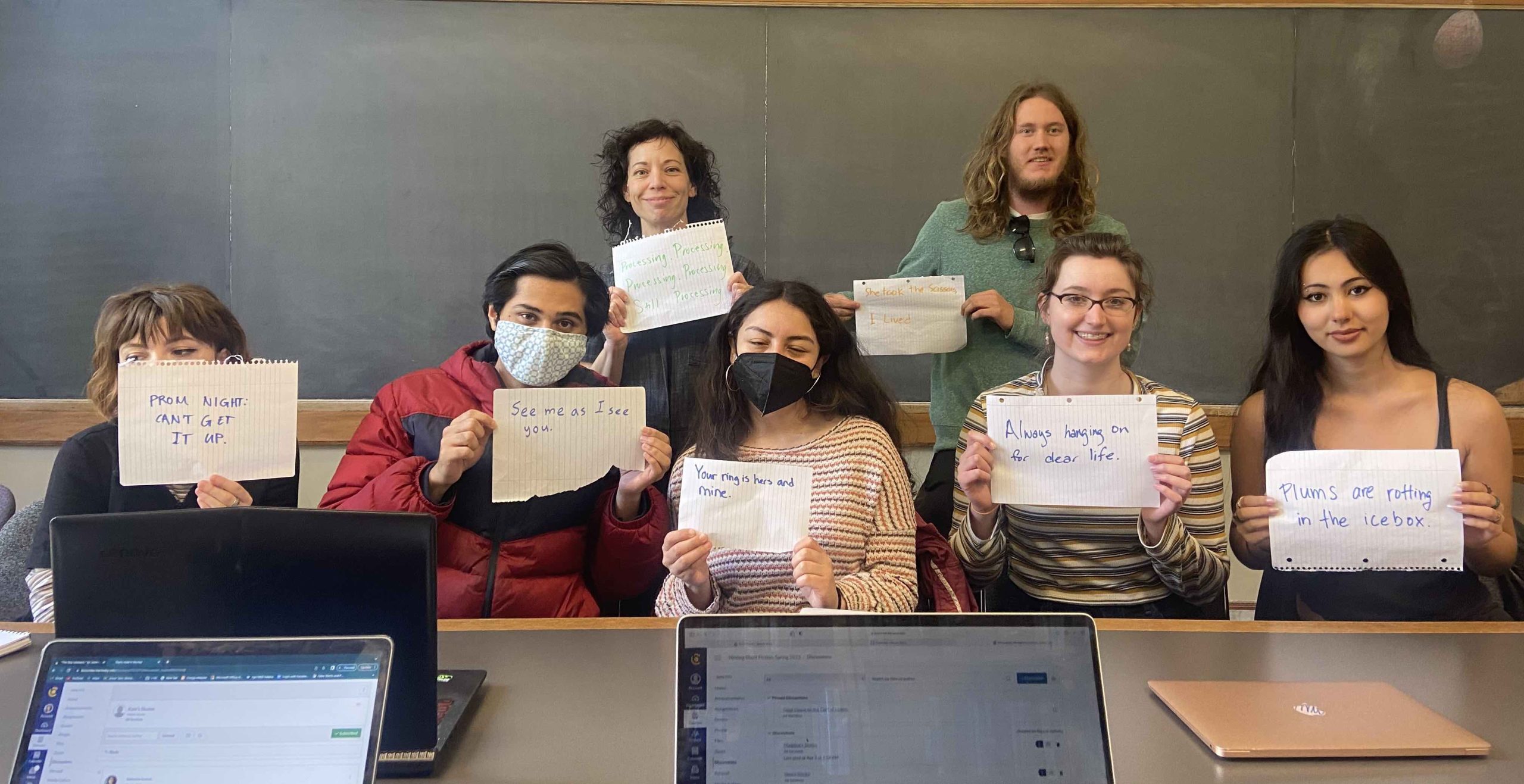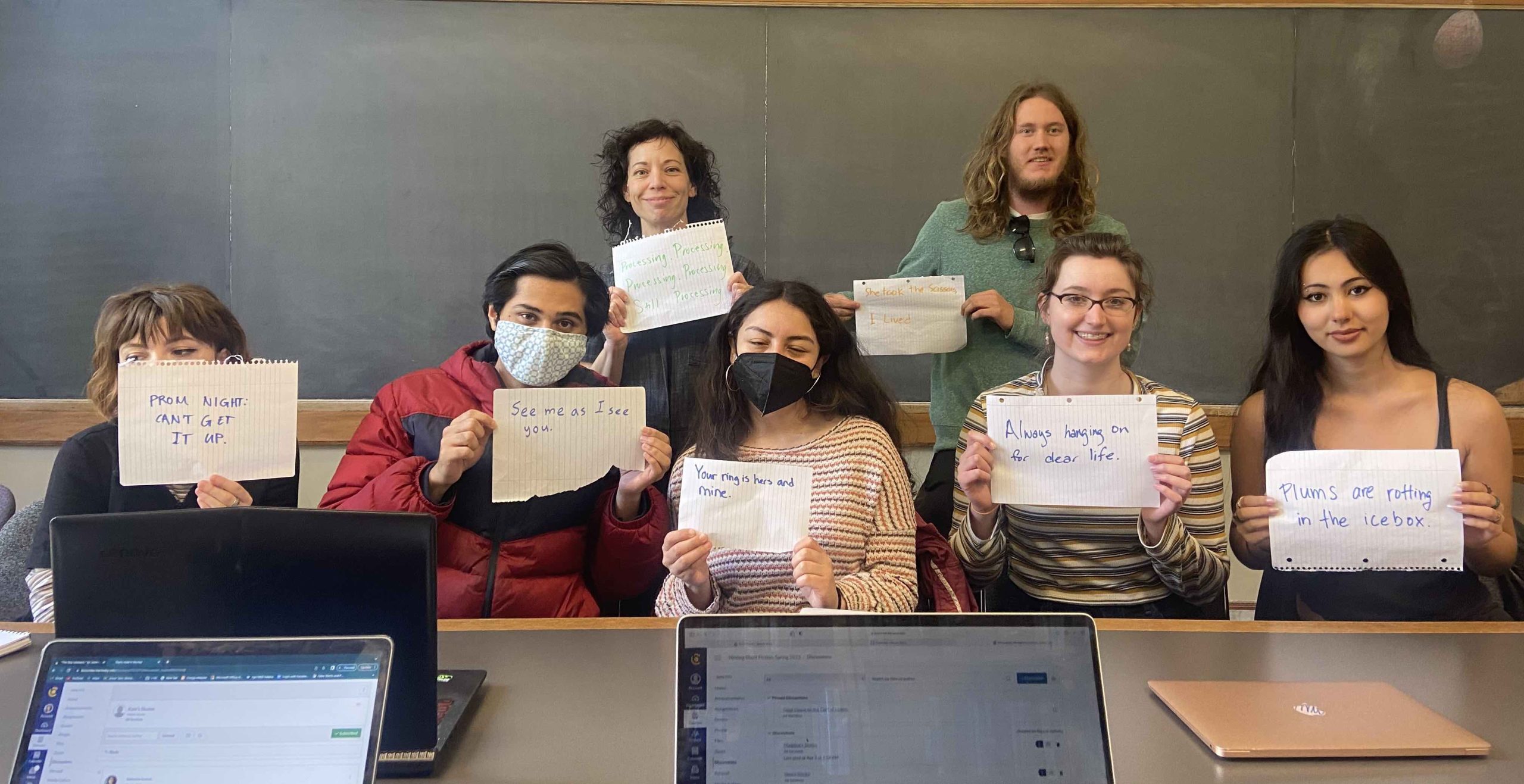 It was the day after Valentine's Day that I walked into my upper division Short Fiction class  at UC Berkeley to find a stranger seated beside my professor. He introduced himself as Larry Smith, a close collaborator of my professor Melanie Abrams, and asked if anyone in the room had heard of Six-Word Memoirs, the short-f0rm storytelling website he started.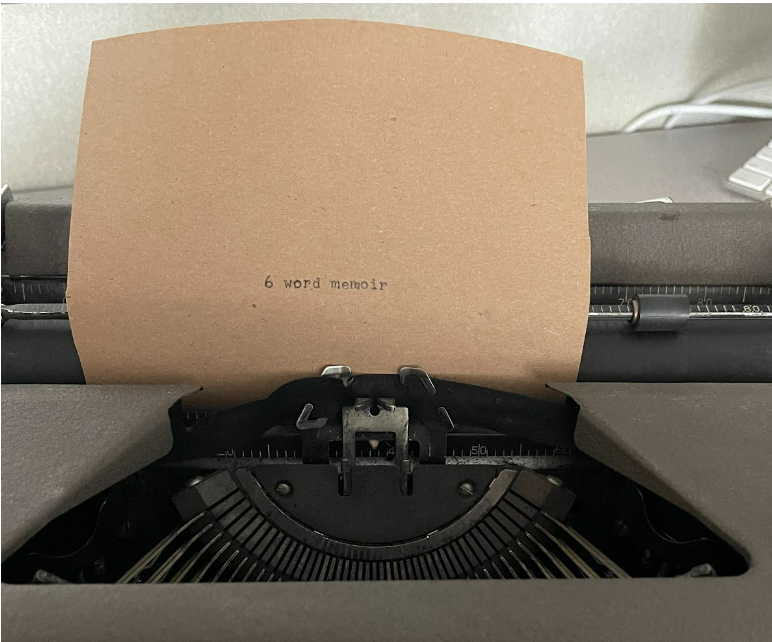 Ninth-grade teacher Aanya Ismail first learned about Six-Word Memoirs through conversations with coworkers at Libra Academy, Huntington Park, California. Ismail was looking for ways to revamp writing exercises and invite student expression. After discovering the Six-Word Memoirs website and setting up a Zoom meeting with founder Larry Smith, Ismail was encouraged that the six word format would be a successful exercise for her narrative writing unit. To ease her students into Six-Word Memoirs, Ismail started with casual journal prompts like, "What event in your life got you to where you are now?" and then gradually opened things up with themes like family, life, and overcoming challenges. The short and concise nature of Six-Word Memoirs was also emphasized during the project.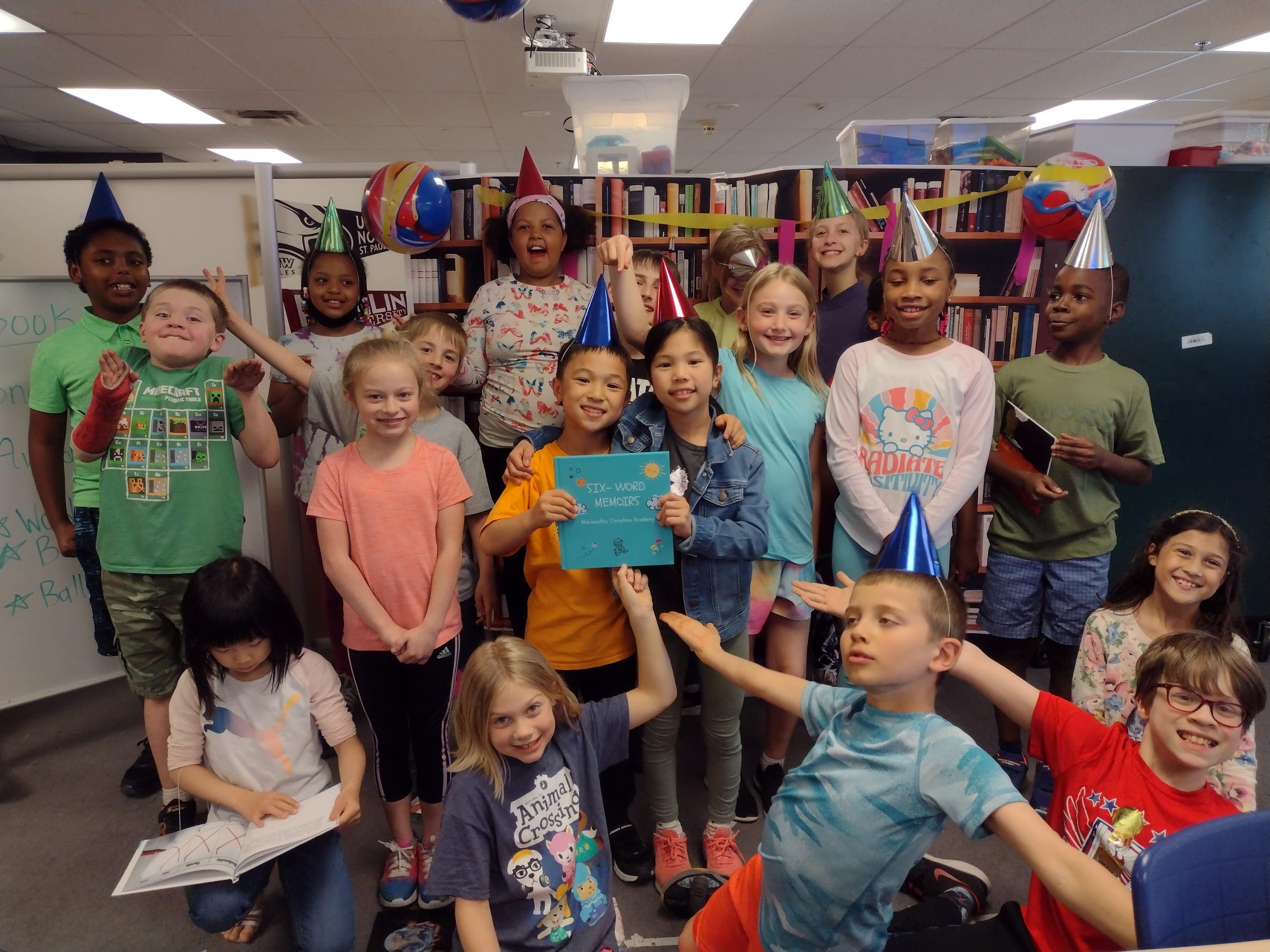 [caption id="attachment_27015" align="aligncenter" width="555"]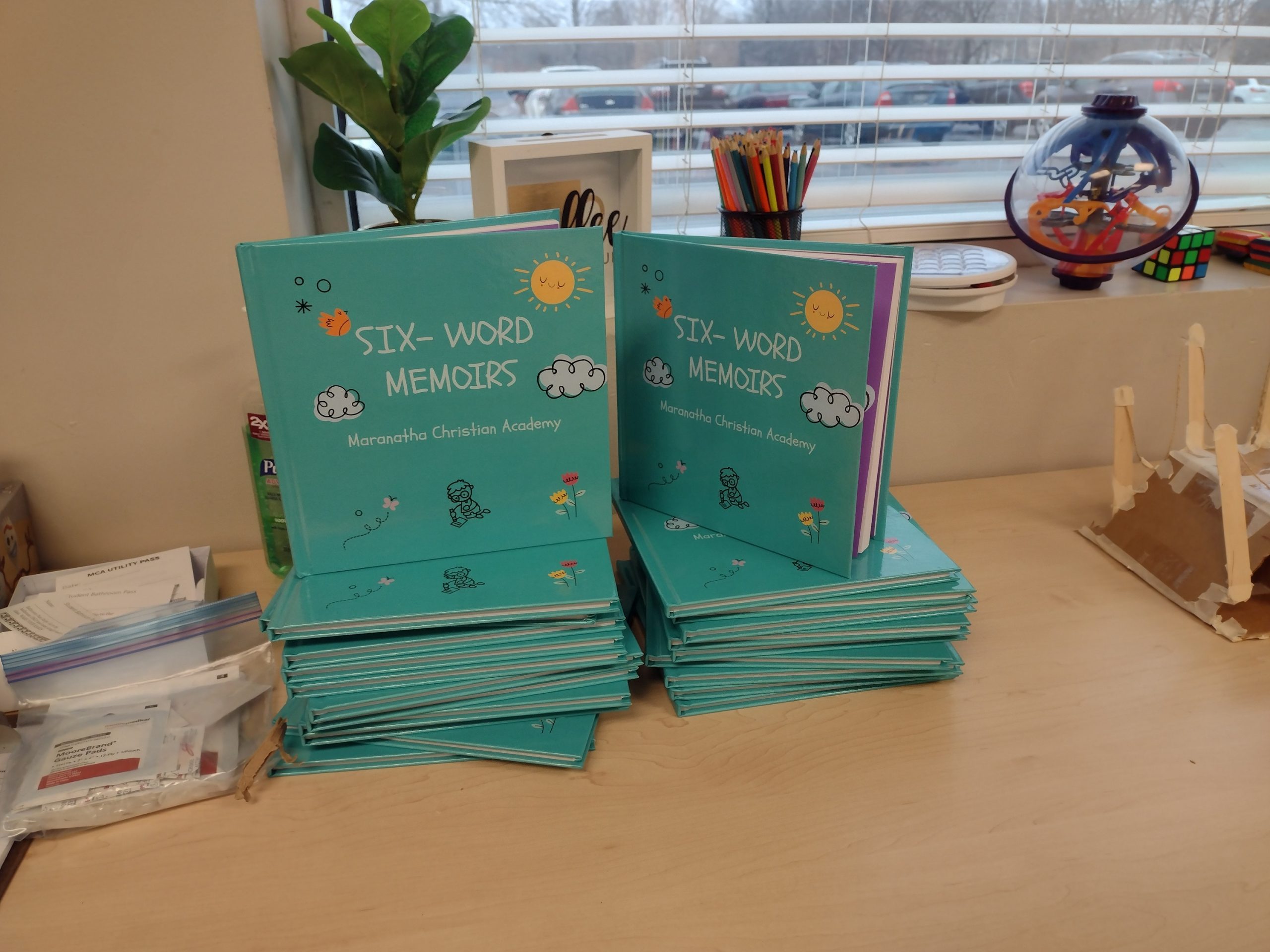 Personalized books for the students and classroom[/caption] Students across the board in all grades at Maranatha Christian Academy recently discovered six words — and a rhapsodic outlet for self-expression. What was first administered by their teacher, Elizabeth Brandstrom, as an ice breaker to warm up, these novice writers soon became a full-fledged publishing project and possibly even a tradition. A physical book of their memoirs, a cherished reminder of their journey, could inspire the next batch of students as they are given the incentive to test their talents. Brandstrom, who teaches science, math, engineering, and language arts, realized that during the pandemic students (a carefully curated batch of gifted children and advanced learners in grades 2-8) had become relatively lax in the latter. So she started searching for a novel way to train their writing skills: "I remembered a college professor that I had that gave this crazy assignment at the beginning of the year to describe your life in six words. I googled it to see if I could find the name of it and the Six-Word Memoir Project came up."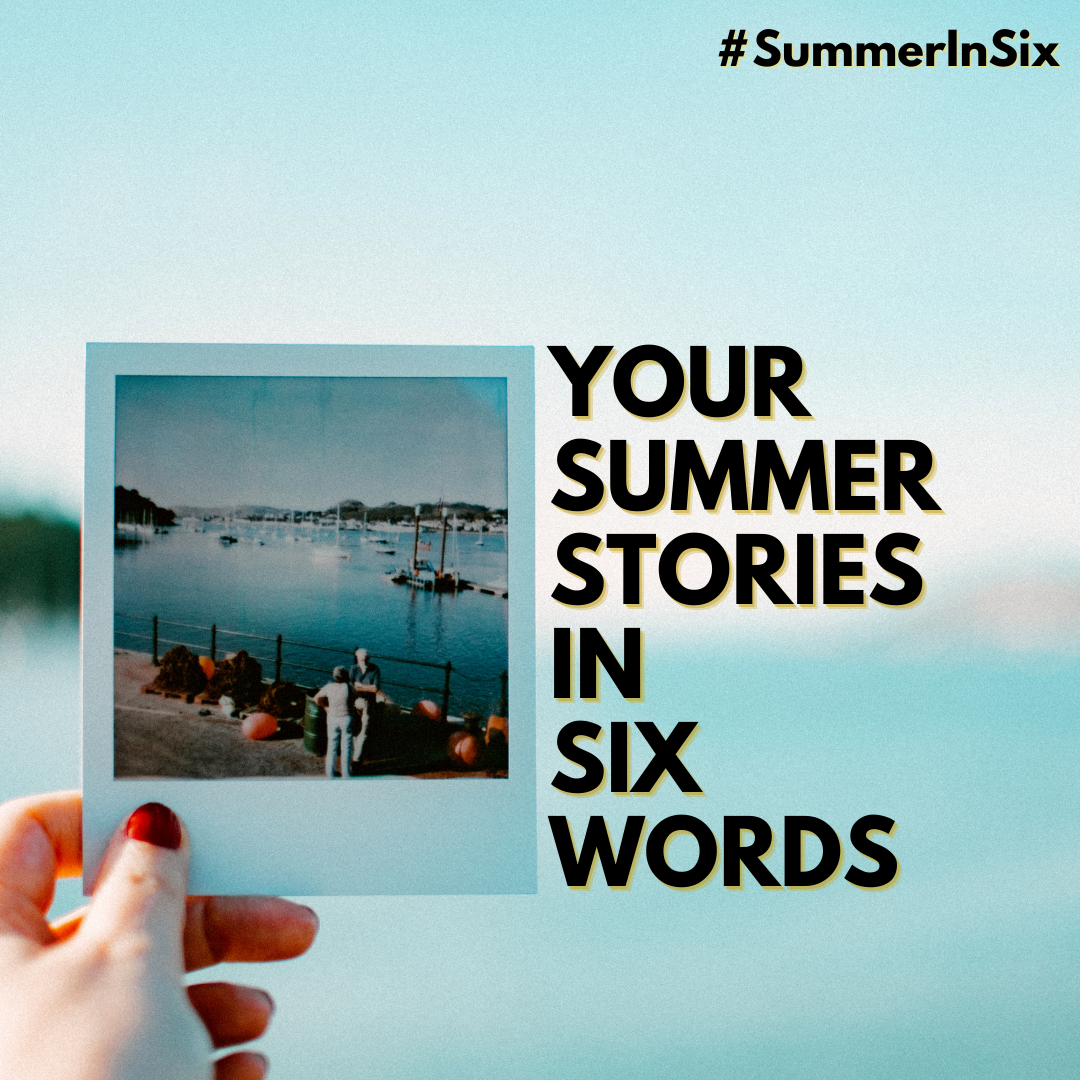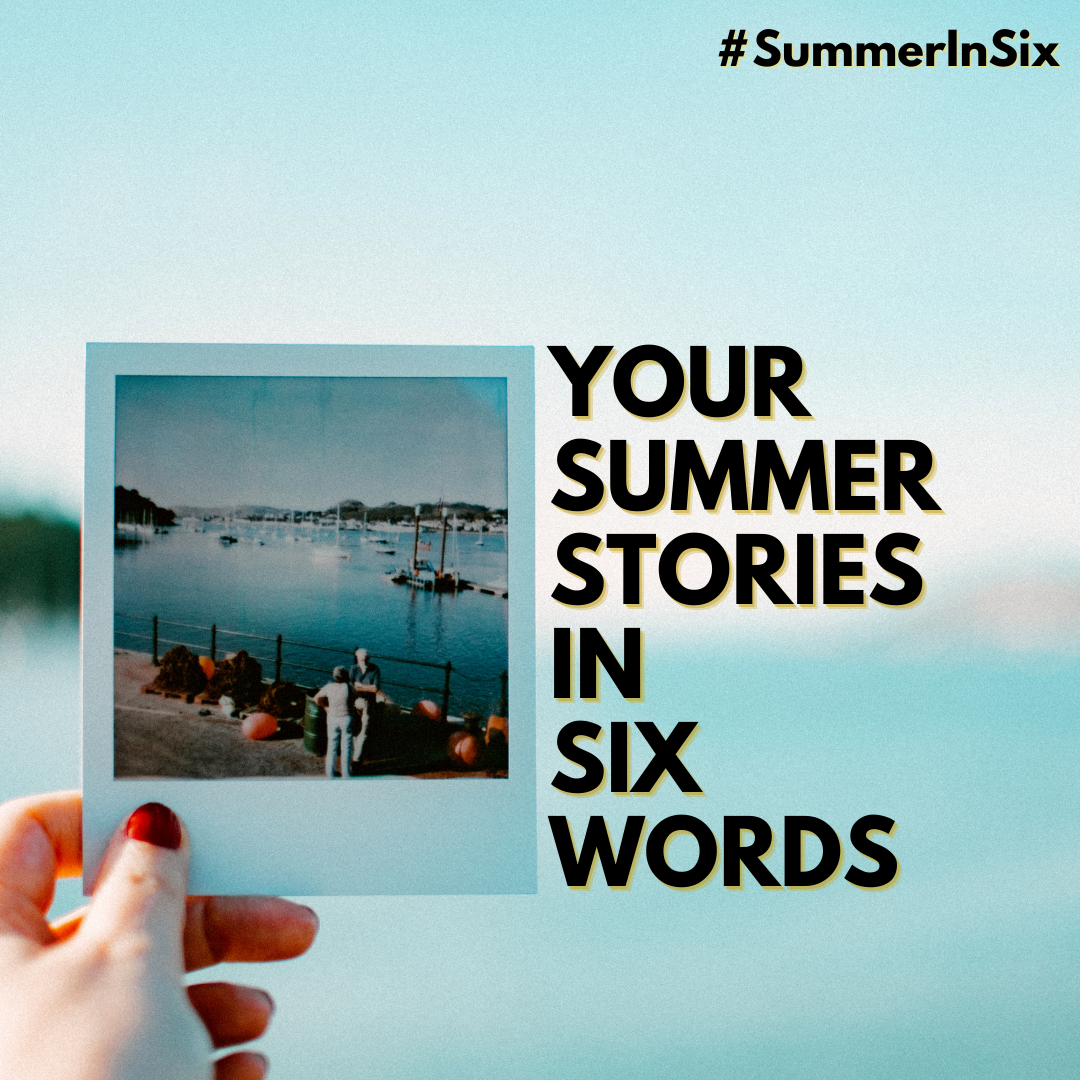 For SixContest #145, we asked Sixers to indulge in their summer memories. As the past few months reached record-breaking temperatures, our sizzling hot short-form scribes looked back on summers filled with first loves, sun freckles, and ocean tides.