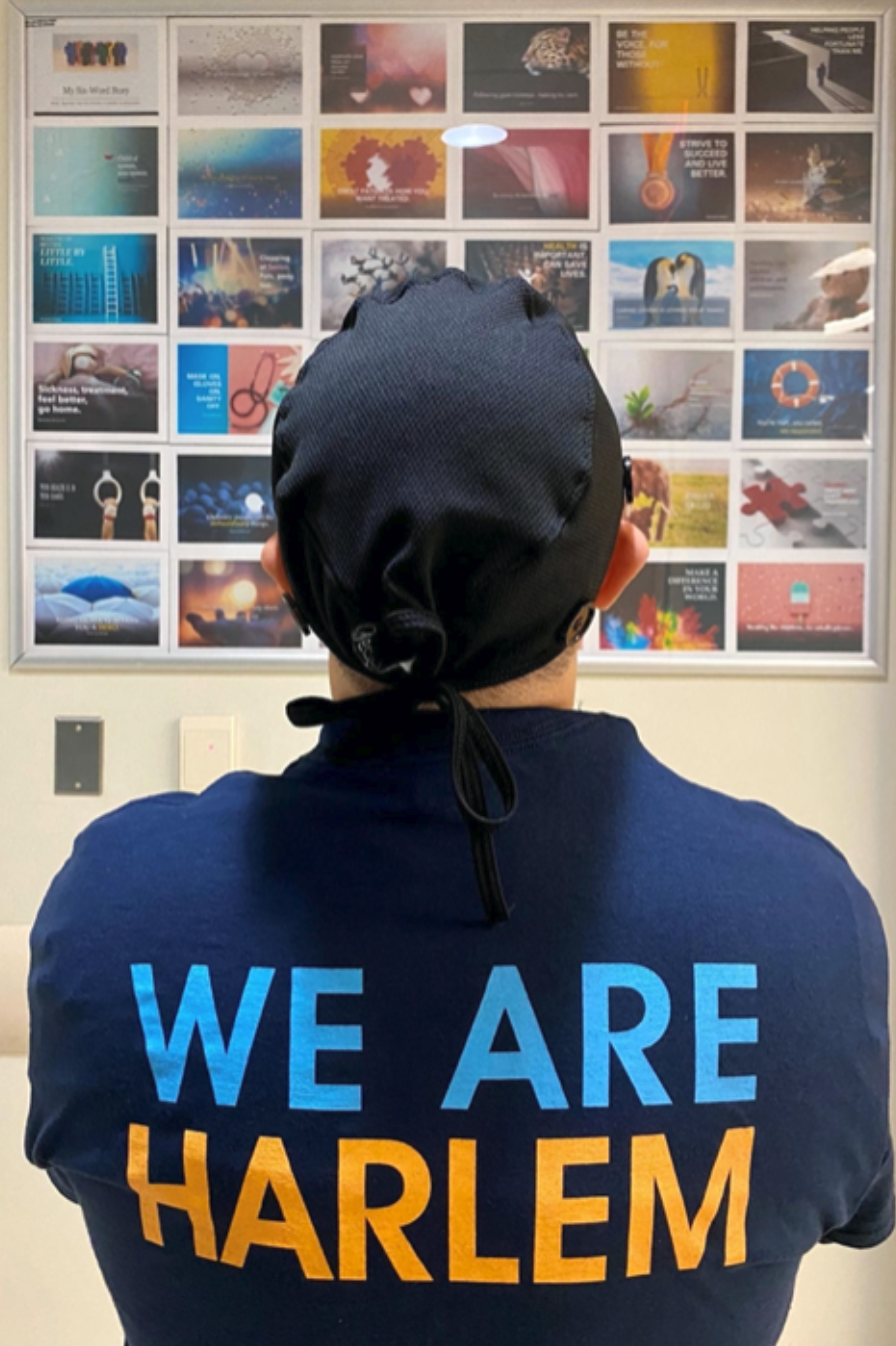 This pandemic has been stressful, fatiguing, terrifying, and draining for everyone, but the effects are only magnifying for those on the frontlines. Alexie Puran, MD saw the strain the pandemic was putting on the mental and emotional health of the staff he works with in the Pediatric Emergency Department at NYC Health + Hospitals/Harlem and wanted to do something about it.  After learning about Six-Word Memoirs from a motivational speaker during a talk on the "Physician's Presence." Puran knew he needed to bring the power of Six Words to his team. He began by asking the other physicians and nurses on the night shift for their "why" for practicing medicine in only six words. That simple questions sparked great conversations and a better understanding among co-workers.
[caption id="attachment_21061" align="aligncenter" width="479"]
Above: Christina Mayes' Peer Mentors help facilitate her college seminar, "Mastering College." This was taken after discussing how the class went with their first-year students. Students presented their Six-Word Memoirs as well as their personal backstories. [/caption]
Christina Mayes, a professor of a first-year "Mastering College" seminar class at the Dominican University of California, has been supporting students' healthy transition into college life through Six-Word Memoirs for the last eight years.