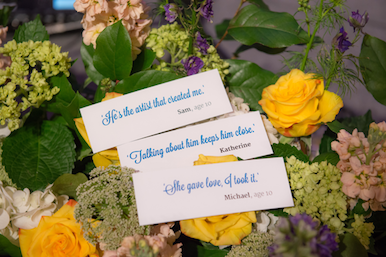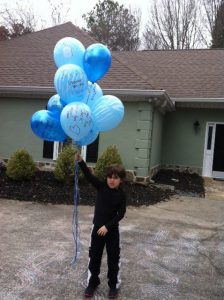 Guest post by By Elizabeth Shara The Six-Word Memoir process came into my life at the perfect time. I had spent months trying to express the grief and pain that was tearing my heart apart. Writing had always been my go-to for personal growth and clarity but at this point in my life, filling pages with words did nothing for me. The tear-soaked paper only reminded me how fragile my world had become.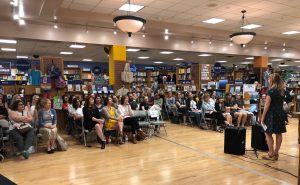 By Rebecca Soffer In July 2013, when I was four months pregnant with my first child, I peered over the heaping pile of fries I was sharing with my friend Larry Smith and asked if he'd collaborate on a Six-Word Memoirs storytelling event for the Modern Loss community.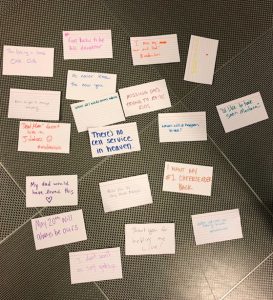 It seemed highly premature at the time. After all, the website I was building was months away from launching, and I was also planning on giving birth around the same time it did (my planning skills never were perfect). But Larry understood the need for the type of community I'd been dreaming of building and assured me that when the time was right, he was in.
This fall Shannon Lakanen, head of the English Department at Otterbein University in Ohio, used Six-Word Memoirs in conjunction with the university's "common book." The Common Book is a program in which all first-year students read the same text as a way to unify the incoming class. This year's book, Just Mercy by Bryan Stevenson, dealt with "mass incarceration in the U.S. and the inequities surrounding the prison system," according to Lakanen. The book tells the true story of the author as a young lawyer and his defense of a man who has been wrongly convicted of murder.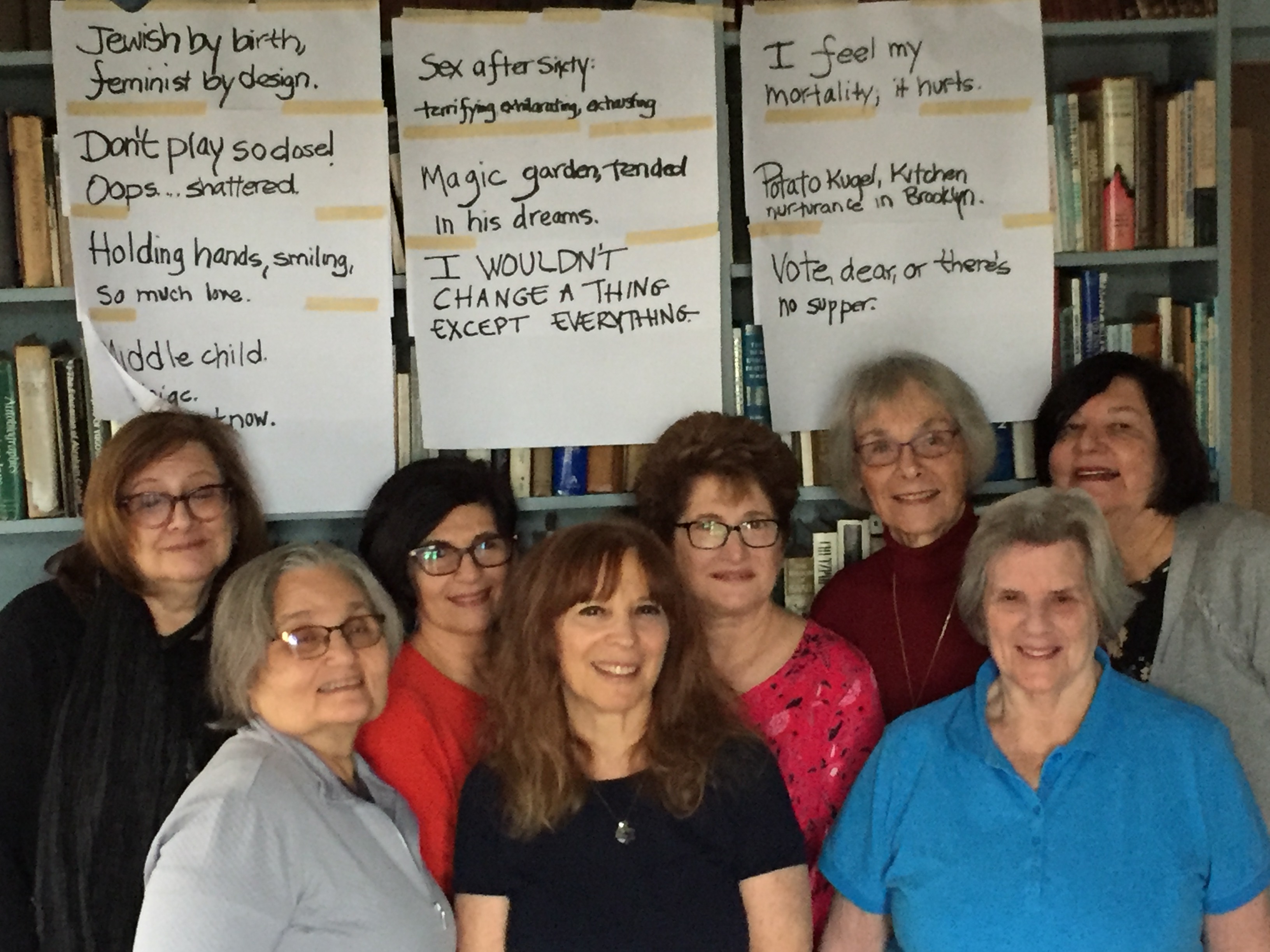 Guest post by Janet R. Kirchheimer [caption id="attachment_16732" align="aligncenter" width="3264"]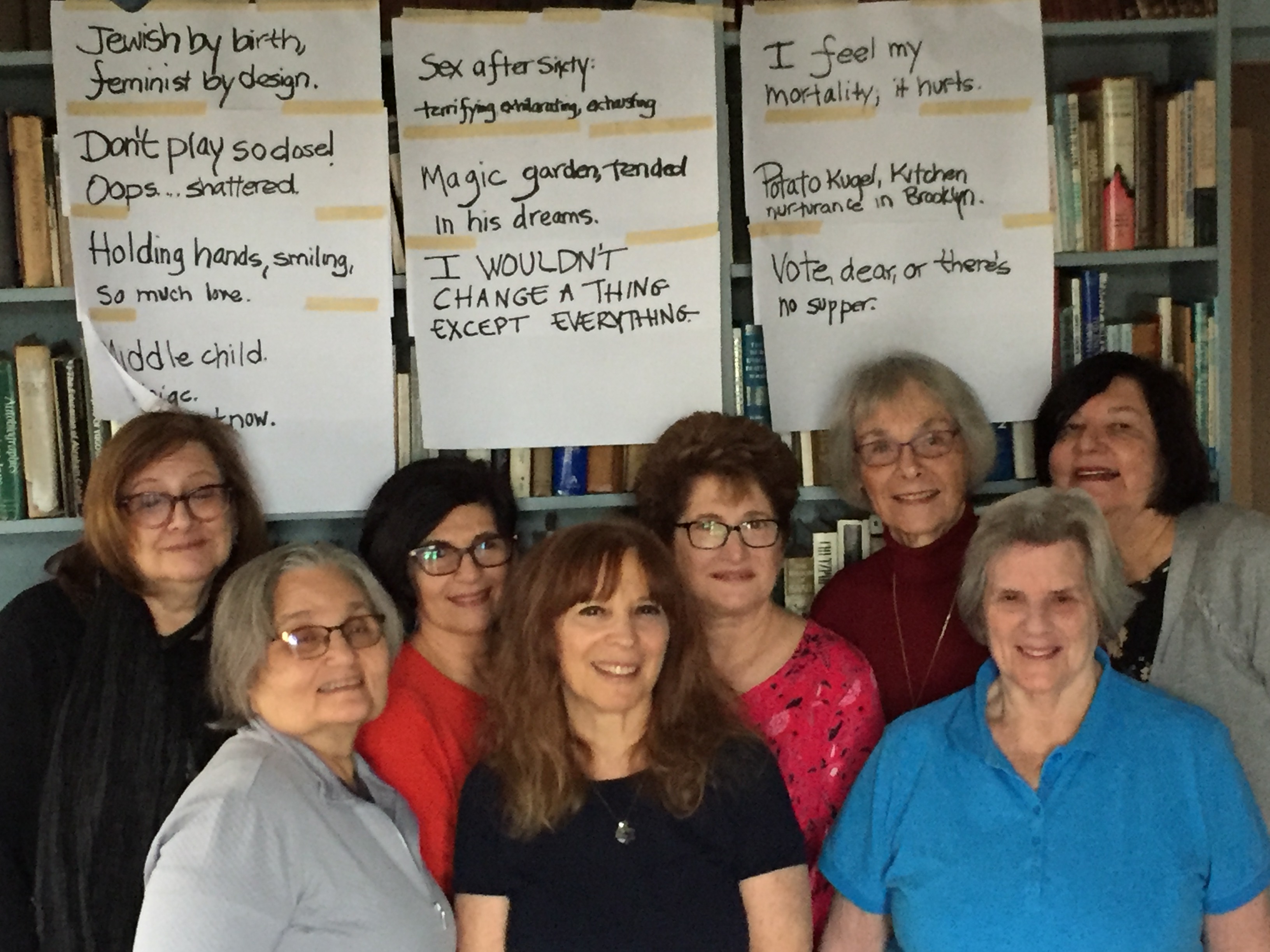 "Jewish by birth, feminist by design." "Don't play so close! Oops...shattered." "Holding hands, smiling, so much love." "Middle child. Brainiac. All irrelevant now." "Sex after sixty. Terrifying, exciting, exhilarating." "Magic garden tended in his dreams." "I wouldn't change a thing, except everything." "I feel my mortality, it hurts." "Potato kugel, kitchen nurturance in Brooklyn." "Vote, dear, or there's no supper." [/caption] The above words represent just a few of the Six-Word Memoirs written by the students in my memoir class for seniors. Not high school seniors, but senior citizens. I've been teaching this class at the Marlene Meyerson JCC in Manhattan for six years, and I've had students ranging in ages from 62 to 102.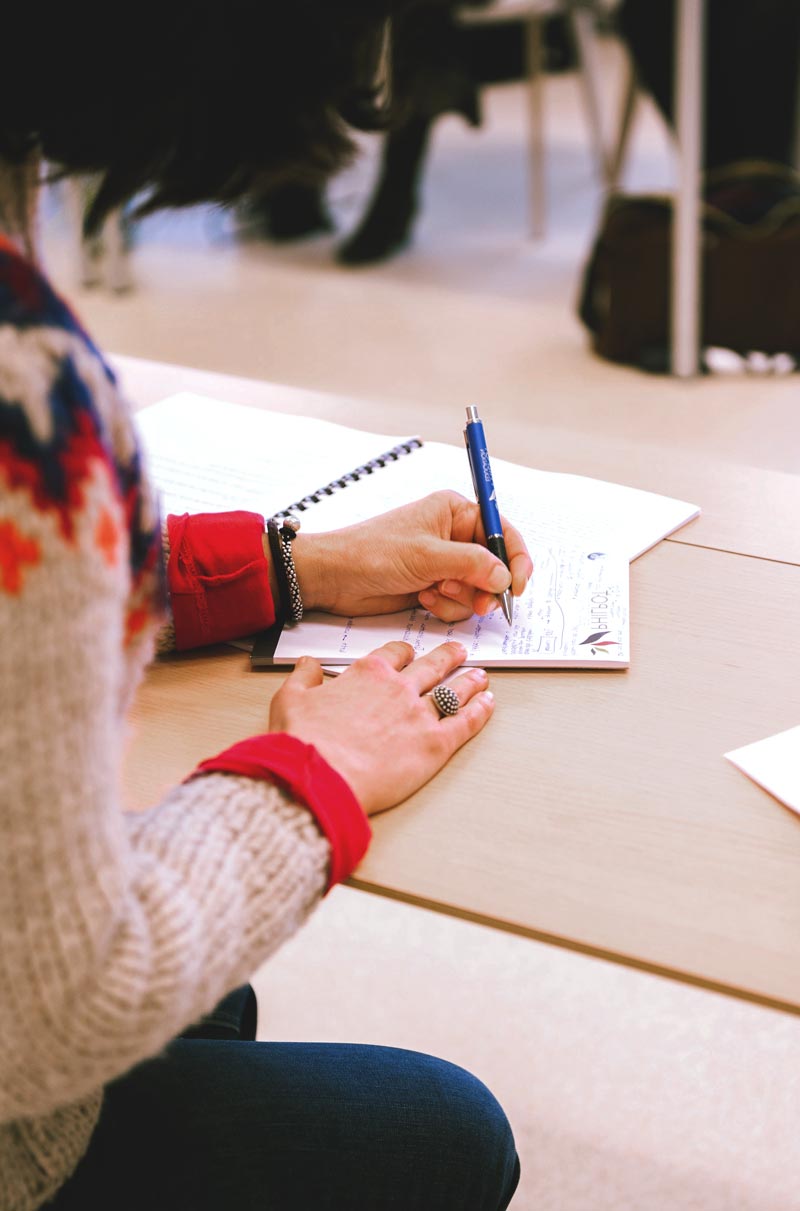 Welcome! If you've found this note you may be new to our storytelling community. Our six-word tagline is, "Everyone has a story—what's yours? — and would love to hear your students' stories, no matter the grade level or educational setting. [caption id="attachment_16221" align="alignnone" width="1024"]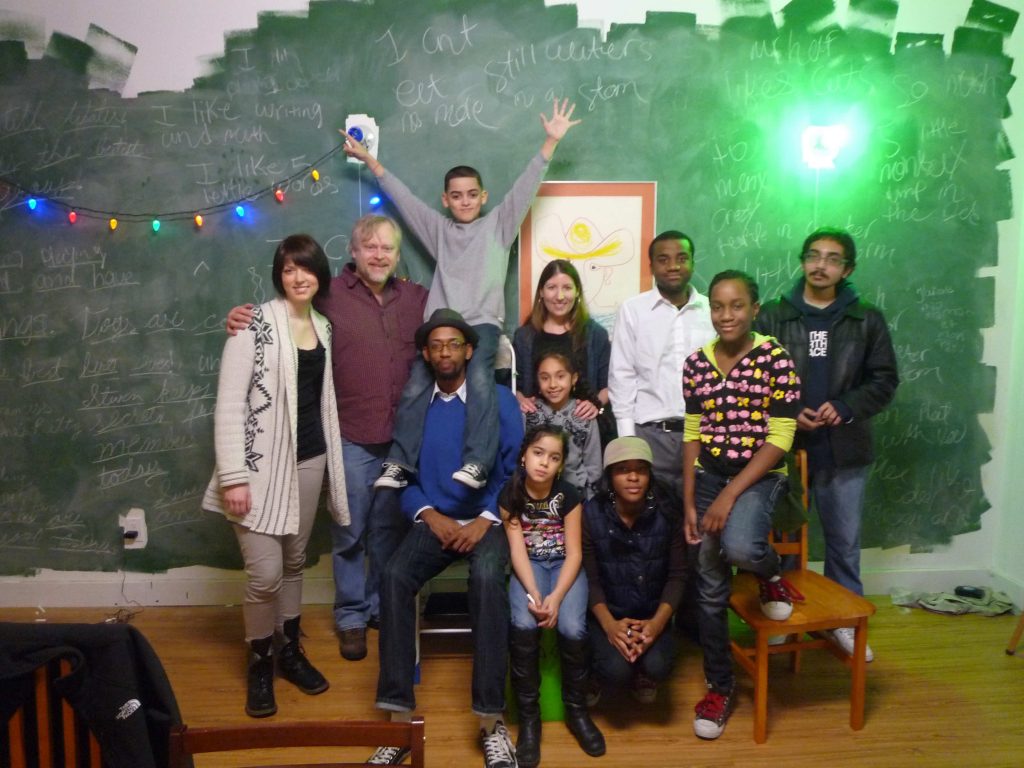 Students and teachers at the  Bushwick, NY-based after-school program, Still Waters in a Storm, celebrates their wall of self-expression.[/caption] Here are answers to frequently asked questions. What are suggestions for teaching Six-Word Memoirs in my classroom? We've created three free, downloadable lesson plans that correspond with our books, available in our Six in Schools section. The newest guide focuses on "coming to America" stories, a complement to our most recent collection, Six Words Fresh Off the Boat: Stories of Immigration, Identity & Coming to America. Our "Featured Classroom" blog offers real-world examples of how Six Words is being used by students globally—from individual classrooms to school-wide projects—assignments that educators have created themselves to best meet the needs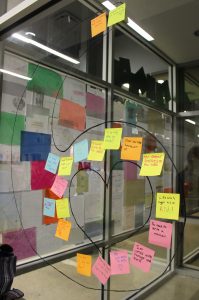 of their students and lesson plans. Want to find out how Six Words is being used by your teaching peers? You can search the blog by grade level (from elementary to college and beyond) and/or subject (English, art, special ed, etc.). But we encourage you to clear the filter and explore the entire range of classroom experiences. We also have a collection of Six-Word Memoir books which can be found in our store, including our ebook, Things Don't Have to Be Complicated: Illustrated Six-Word Memoirs By Students. How can my classroom be featured on SixWordMemoirs.com?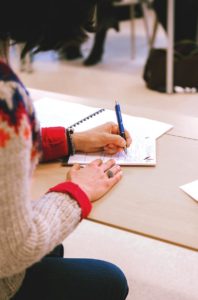 We feature as many classrooms as possible and we would love to hear from you. Send an email to news@smithmag.net with a brief overview of how you've brought Six-Word Memoirs to your classroom, and one of our writers may reach out to learn more. Our posts include images, so please take photos of the process or resulting Six-Word Memoirs. Many classrooms create a video. At the Academic Magnet High School in Charleston, SC, Junius Wright's creative writing students make a six-word video each year. Do send us a link to yours (and please credit: "Inspired by the Six-Word Memoir project, SixWordMemoirs.com).  Protecting student privacy is important, please ensure that photos that do not directly identify students to maintain privacy of anyone under age 18.