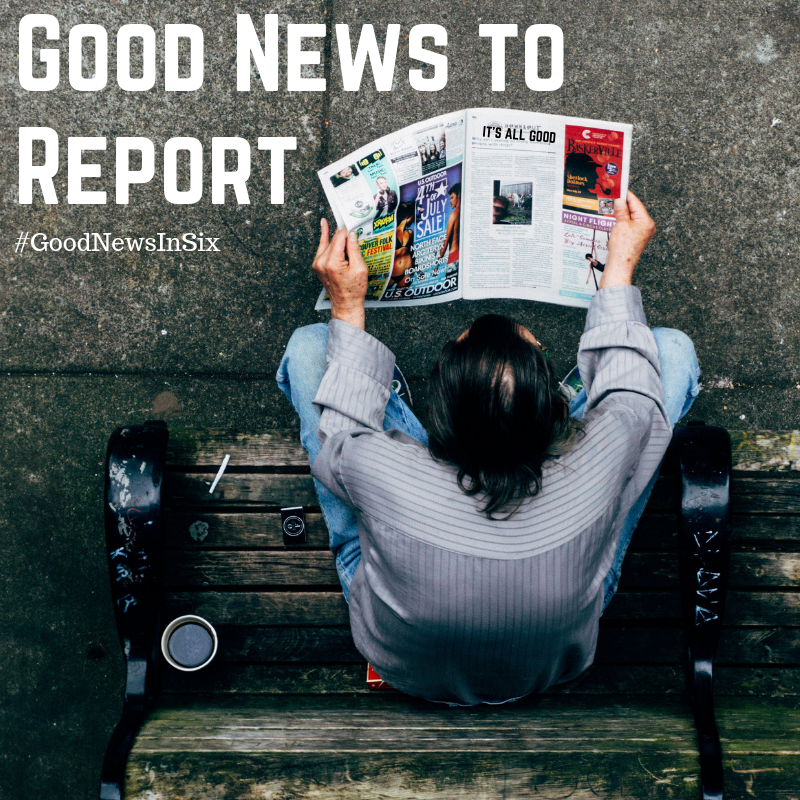 It's easy to get bogged down in all the bad news of the world, so this month we asked you to stay positive and share some good news for a change. You wrote about finding happiness ("Yale's happiness class is now free." –TwoBillionSecondsOld) and love ("Nigerian Prince finally proposed to me." –dean_morris). You shared stories of new life ("Grandbaby coming. Just call me Granny!"- LizMcGlincheyKing) and new citizenship ("A lovely friend became a citizen." –akaals). But thankfully we still have cats ("Kittens aren't on endangered species list." –LadyMac) and caffeine ("Coffee always understands me. No judgment."-traceintoronto) to get us through the tough times. Finally, in the words of CapeCodder, if all else fails at least "We're all in this together."
The top six are:
6. "Hallelujah, my skin is clearing up." –lucilleeeee
5. "All senses intact, even if rusty." –CanadaGoose
4. "Girl Scouts are still selling cookies." – CuzinVin
3. "Married for forty, still best friends" –Meetoo
2. "Stretching myself. Cutting back screen time." – AROD
And the winner is…
1."Heart keeps beating despite being broken." –Poozie
Congratulations Poozie!