"My creative turning point is probably being recognized at SMITH. I wrote for sanity, not for attention, pity or recognition. But something beautiful started happening. I felt so much love from the writers at Six-Word Memoirs."
Name:
 Danette H.
Place
: San Diego, California
SMITH member since:
 March 2011 [caption id="attachment_7642" align="alignright" width="479"]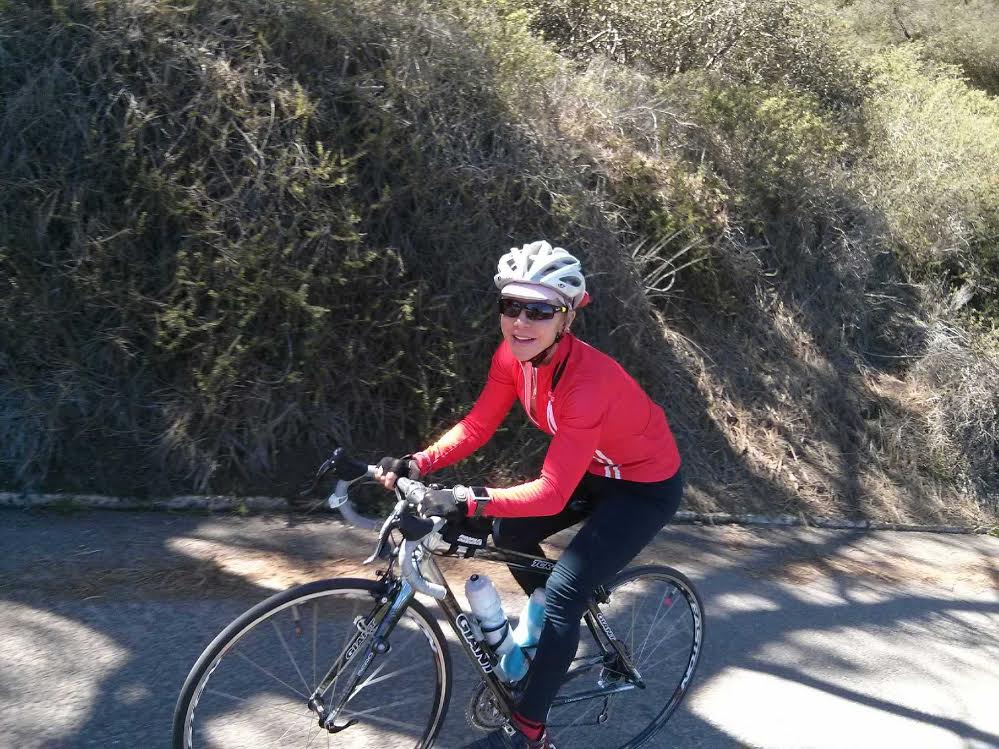 "Cancer changed my relationship with life."[/caption] Danette H. has taken us on a marathon ride since joining
SMITH
 in 2011 as
DynamicDbytheC
. She grew up in Wisconsin, where she met James—her husband and muse on SMITH. In 1985, they hit the road in their blue VW bus and moved to San Diego. There they shared a life filled with love and cycling, travels and adventure. We met Danette at a difficult juncture in their lives. When she joined SMITH three years ago, James was battling cancer and Danette was struggling with that battle—a weight anyone touched by cancer knows well. Like so many who encounter
Six-Word Memoirs
, Danette discovered a simple way to share intimate thoughts and chronicle private moments. By opening her heart and inviting us in, she tapped into a community of friendship and support. She also found a safe place to cope and heal as she dealt with her own cancer and James' untimely passing in 2013, just shy of his 50th birthday. Whenever we ask "whose writing has moved you on Six Words" in this Q&A, 
DynamicDbytheC
's (a.k.a. DDC) name pops up time and again. We've been impressed with her willingness to bare it all ("Fully clothed, buck naked with words.") and how well her words resonate with others ("
We are all healing from something.
"). Congratulations to Danette H. as our
Memoirist of the Month
for April, who can put any Six Words on a lovely T-shirt from our friends at 
Spreadshirt
. Her answers to our six questions are, as you might expect, filled with love and heartbreak, resilience and hope. Be sure to read on and delve into Danette's many backstories (click the memoirs) to see for yourself.